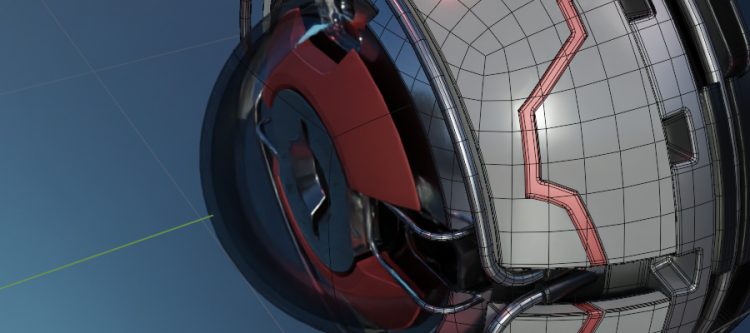 Spherical V1
Thank you masterxeon1001 !
https://www.youtube.com/user/masterxeon1001/videos
Buy masterxeon1001 a beer!
https://gumroad.com/masterxeon1001
(click on the Donate Box, enter an amount and pay using Paypal)
Requirements
Blender 2.8.x / 2.9.x
Get it here: https://builder.blender.org/download
HardOps
BoxCutter
Get it here: https://blendermarket.com or https://gumroad.com
Source Files
SphericalV1_001.blend
SphericalV1_002.blend
Renders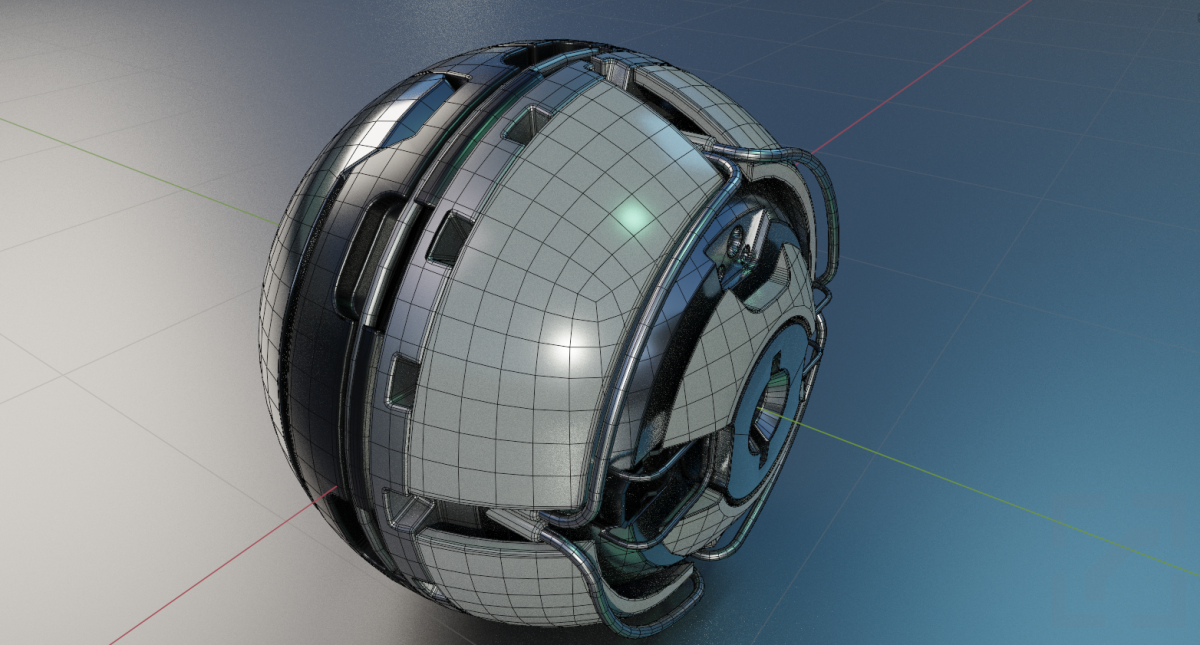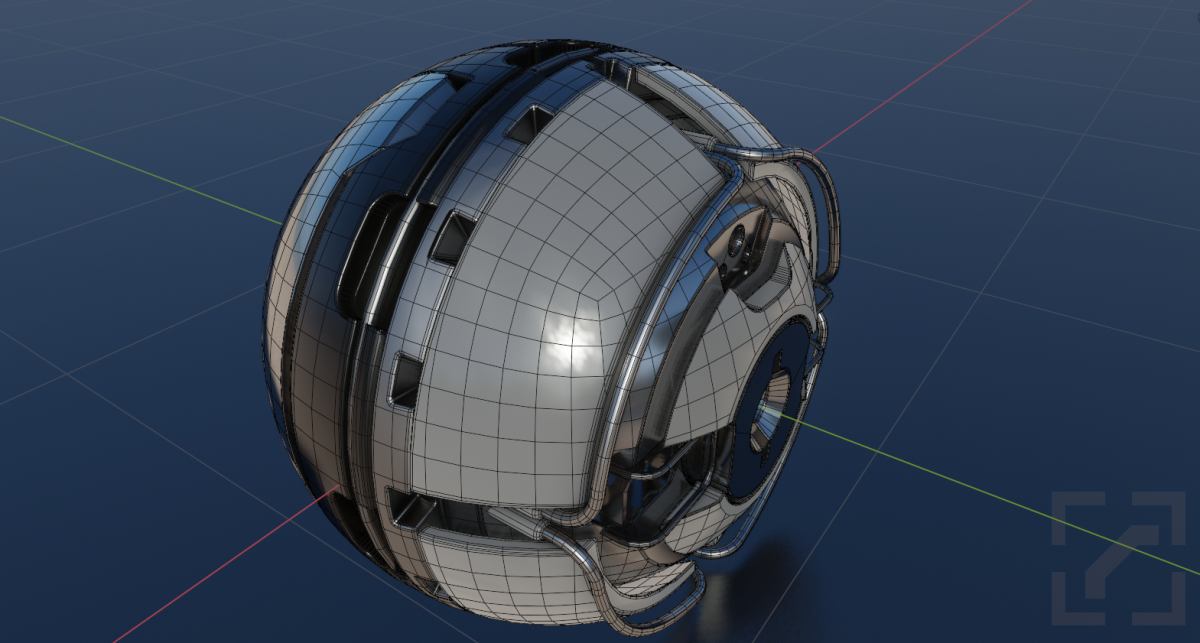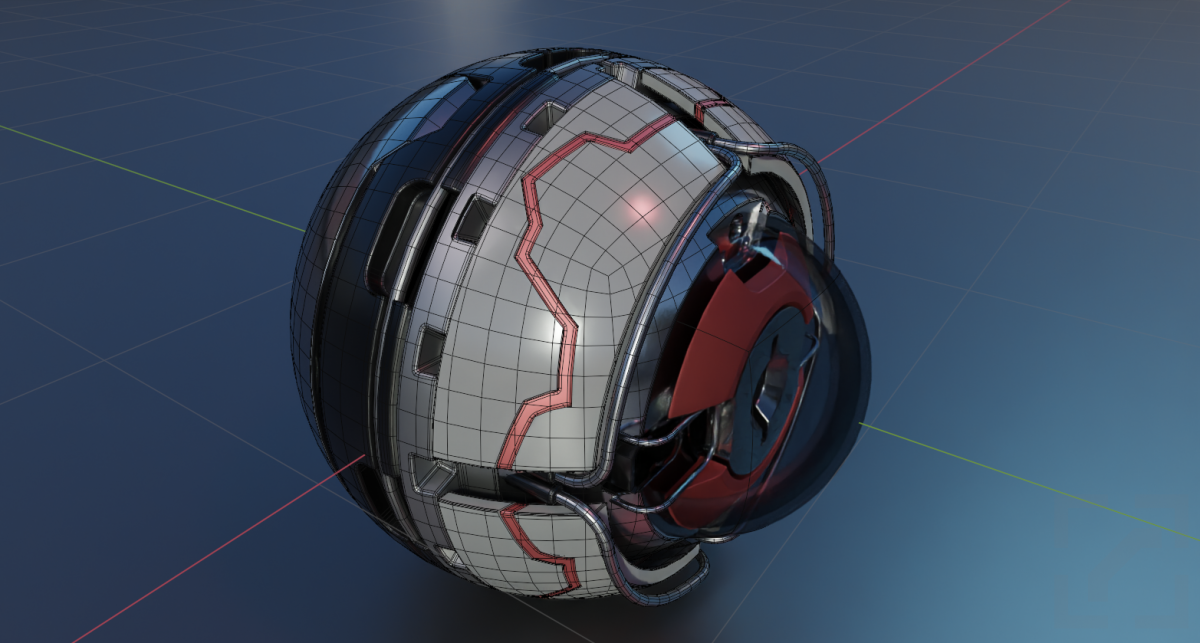 Notes
Cube
Spherecast (adds SubDiv level 4 + Cast as Sphere).
You can untick 'Optimal Display' to see the true wireframe.
Cube
Move negative Z.
Boolean > Inset / Outset
F9 > adjust thickness
F9 > tick "Inset Slice" to create a slice.
Uniquify the 'cap' so the cutter of the 'cap' slice is a duplicate e.g. 'unique'.
If you now reduce the thickness of the Solidify, there will be an airgap between the cap and the sphere.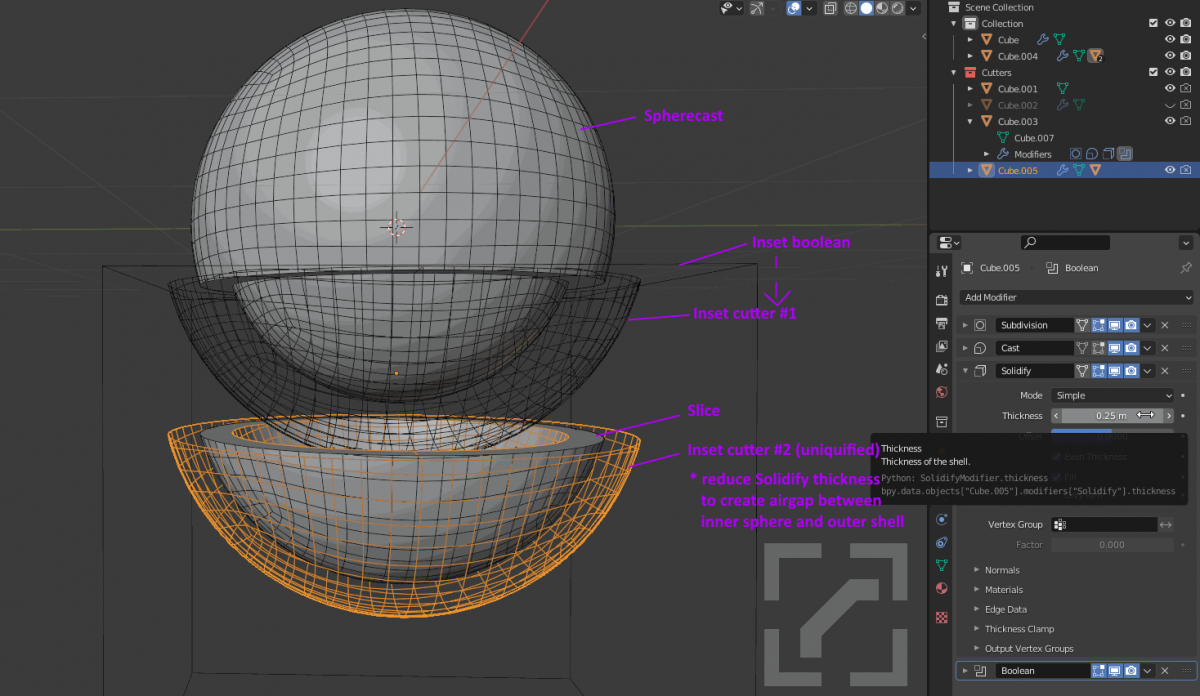 Start cutting to reveal the airgap.  Cut out a strip.  Cut away the front of the cap to see inside.