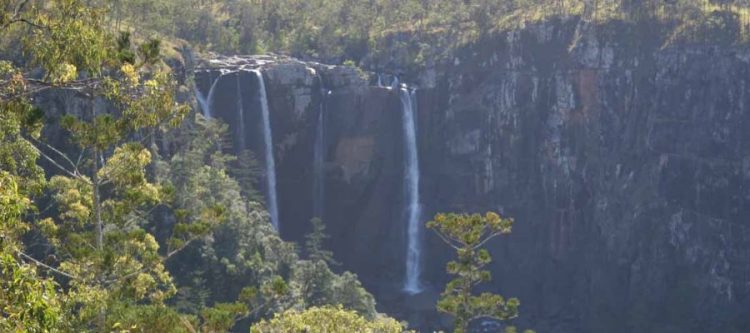 Mission Aviation Fellowship (MAF) – Blencoe Falls trip
Friday 03 May 2019 & Saturday 04 May 2019
Download GPS waypoints here:
Blencoe Falls 03 + 04 May 2019.zip
The above file contains:
Raw GPS data (comma separated text file, opens with Microsoft Excel)
Google Earth KML + KMZ file
Easter Egg
See if you can find this location where I made a number of not-so-smart decisions in short succession (that nobody saw, so it didn't really happen).  I will remember this one for a while.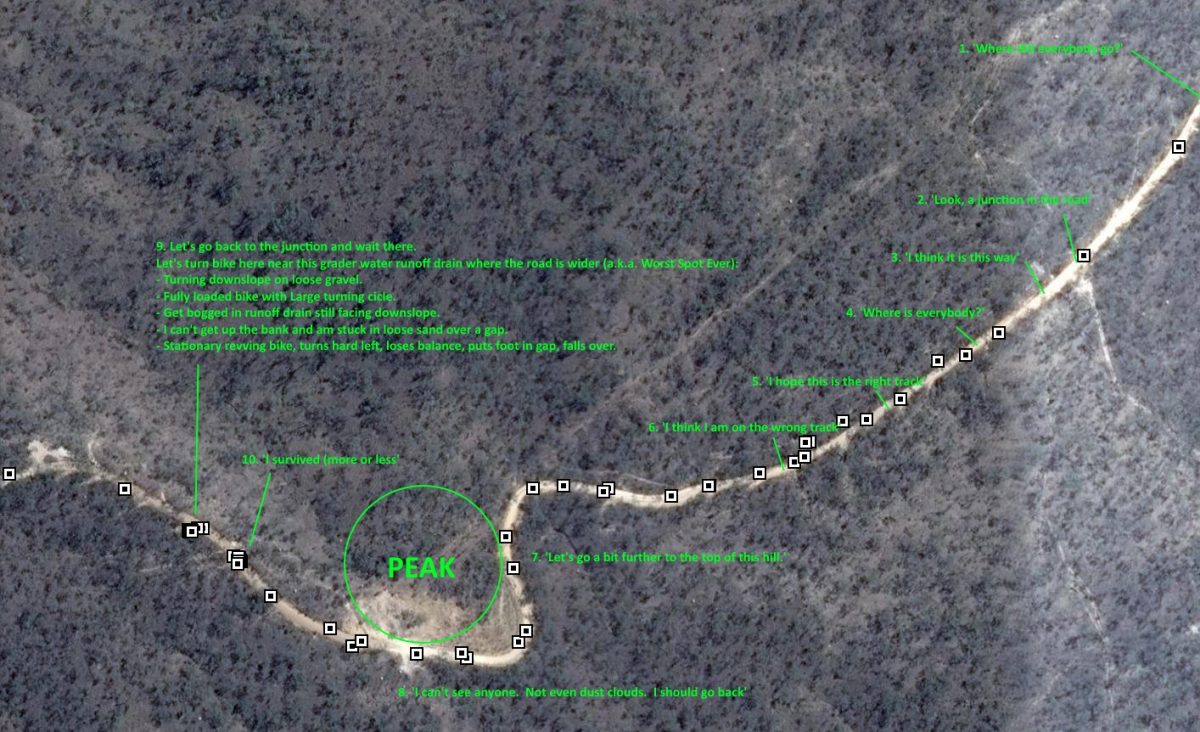 Before Blencoe Falls trip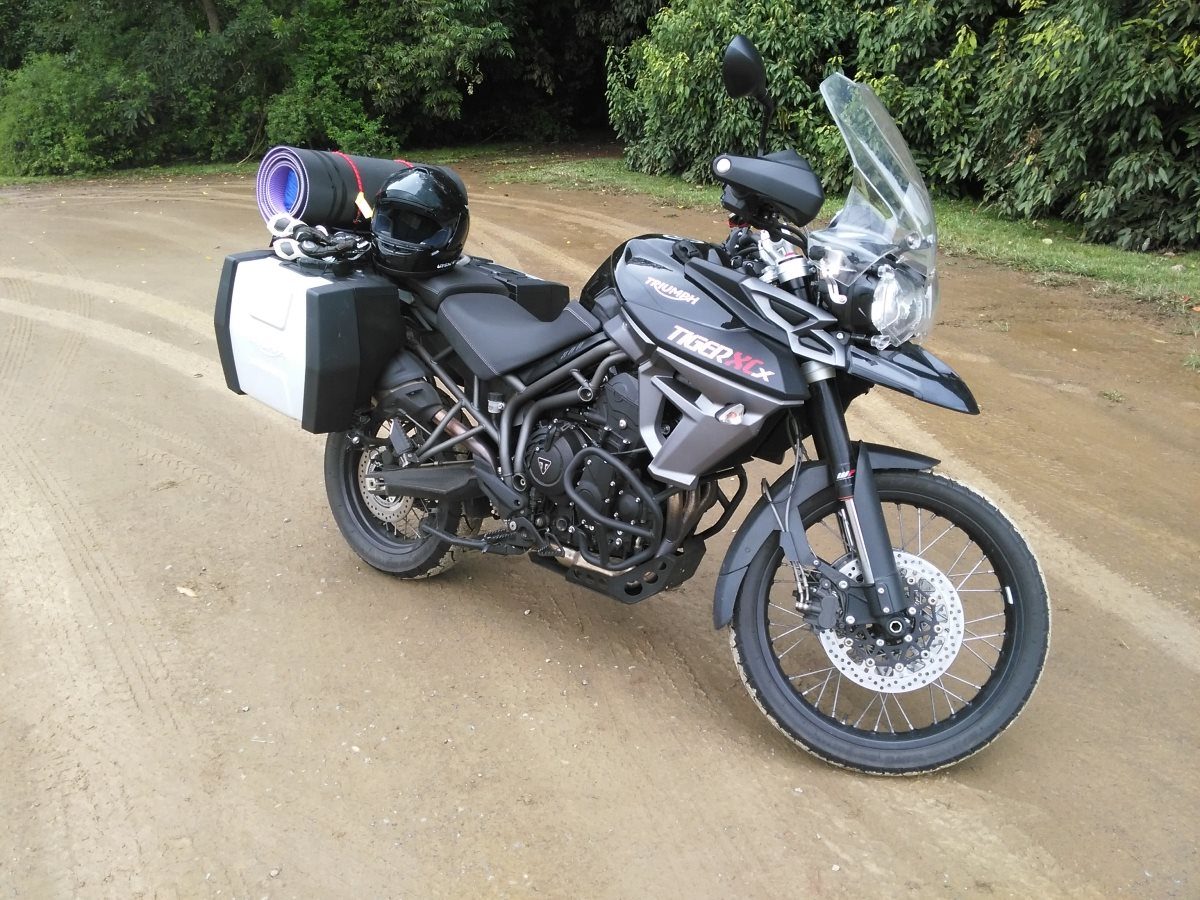 After Blencoe Falls trip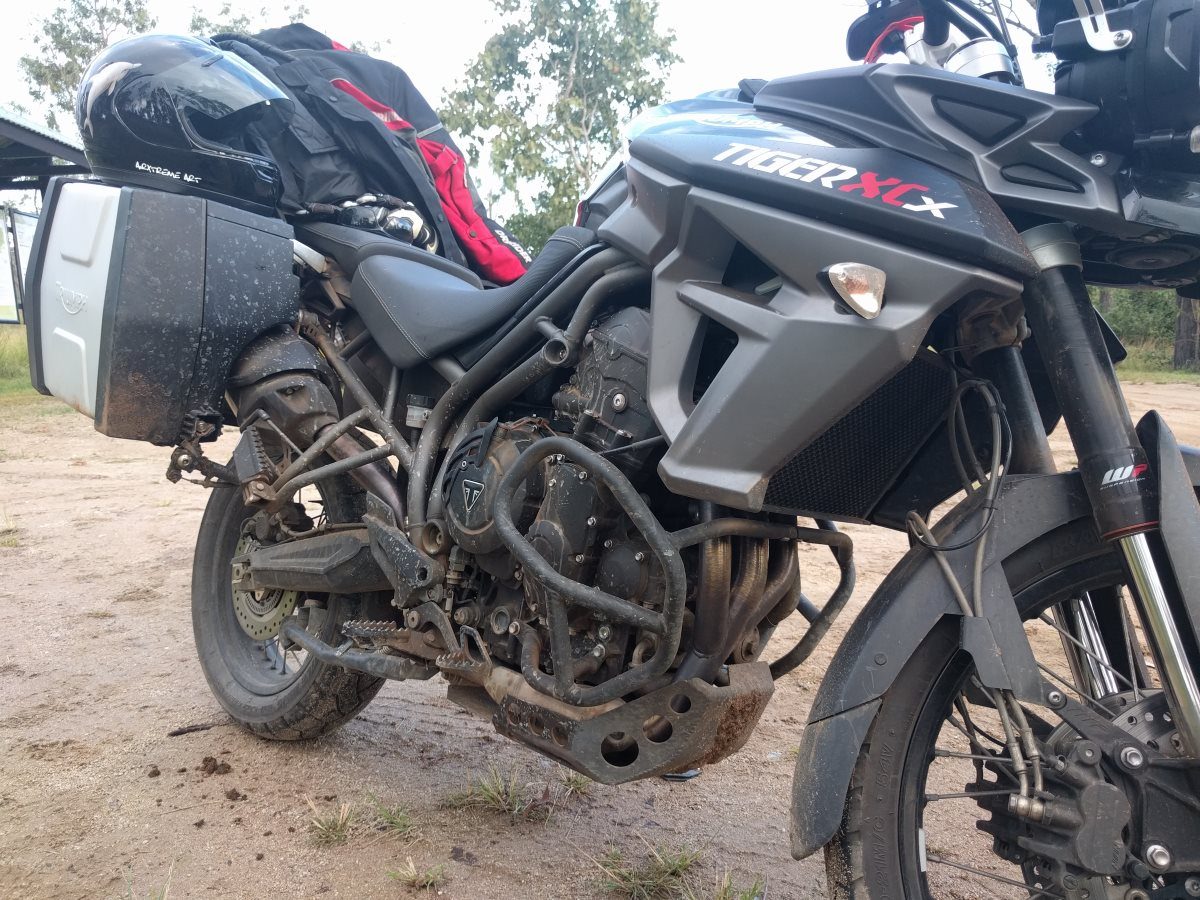 Home among the gum trees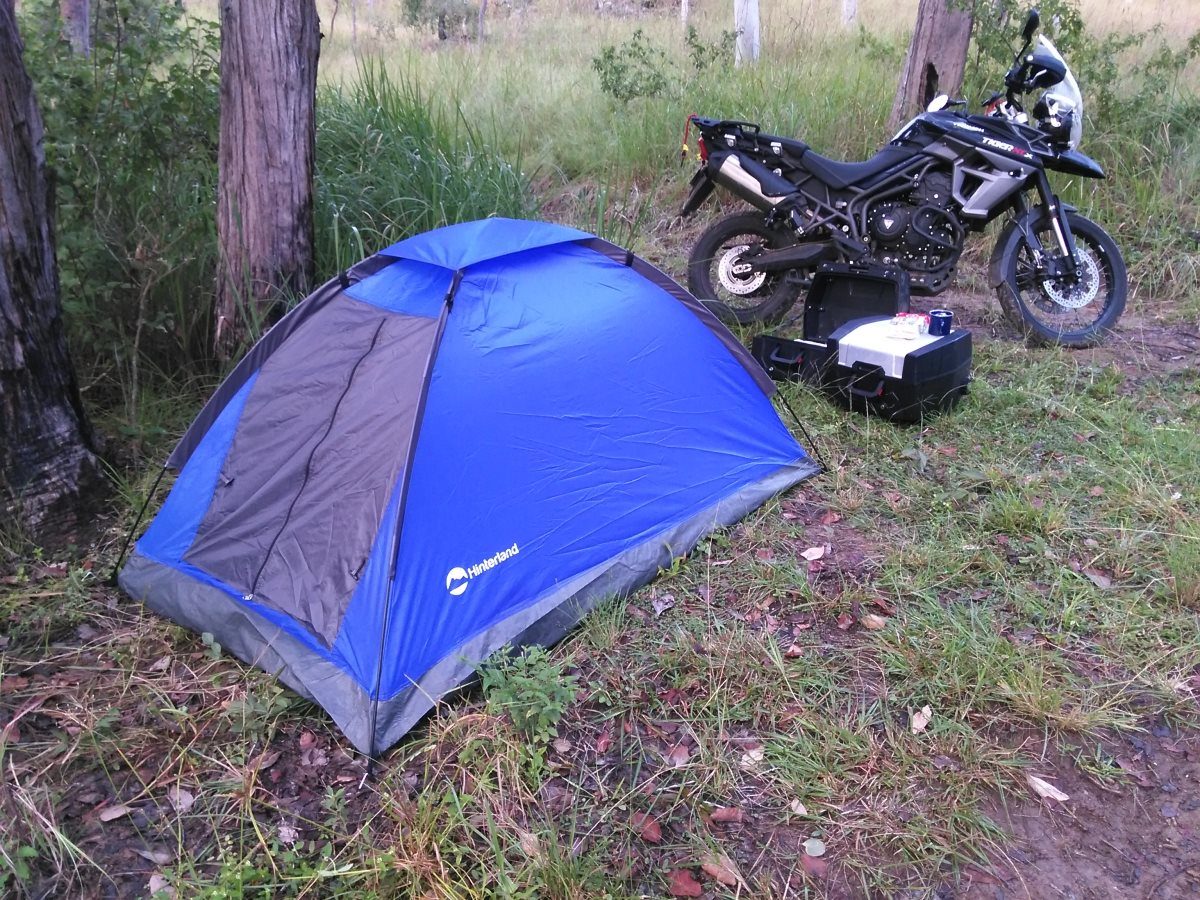 Video
(Ignore the spelling error)
Lessons learned
Some of the things I learned today:
Don't turn on a slope on a fully loaded bike.  It looked sort of flat, but it was actually a slope.
When in doubt, stand up on your foot pegs otherwise you Will Get Hurt™.  This lowers the centre of gravity. The bike now feels much smaller.  Like a small push mower.  You are no longer attached to the bike.  The bike now has a mind of its own and is like a bucking bronco.  The bike can now move more freely.  You are like an inverted pendulum hovering above the bike.  Don't forget to breathe.  Loosen your grip.  Clinch bike between your knees for more control.  Choose your path, even on rough terrain (nasty ruts on slopes that run parallel rather than across, deep gravel,  V grooves, corrugation, creek beds).
You are in Australia, not Holland.  Remove the thermal lining from your jacket.  Get a hydration bladder backpack.
Hookup a charger whilst driving (tank bag or no?).  Listen to soothing music or the 'nope-nope-nope' of your friends over a bluetooth BT V6 1200M headset.
When crossing a creek follow the car tracks.  Better not try the sides as the embankment may be reinforced with loose sand (and as I discovered, cow pie).
When crossing a creek or going too fast downhill, lean back on half bent knees as if horseback riding without a saddle to get the pressure off the front wheel so it won't slide out from underneath you and more easily moves over small rocks.
Don't be afraid to hit the rear brake hard on steep downhill slopes.  Just drag the tail.
Be extremely careful with washed out cattle grids or concrete floodways as there is often a big pothole or step up that can easily wreck your bike rim.