Sheet metal brake
Also called a pan brake or sheet metal folder.  Not to be confused with sheet metal guillotine shear.  A sheet metal brake is for bending sheet metal.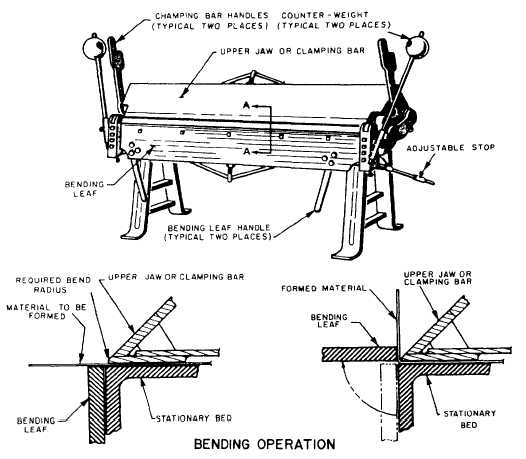 Part names:
Bending leaf
Bending leaf handles (2x preferred)
Stationary Bed
Clamping bar (acute angle wedge shape with sharp corner, horizontally adjustable to perfectly align with bending inner radius to support different thickness sheet metal to bend)
A clamping bar with individual fingers is helpful when you need gaps, for example, when folding two sides of a box corner.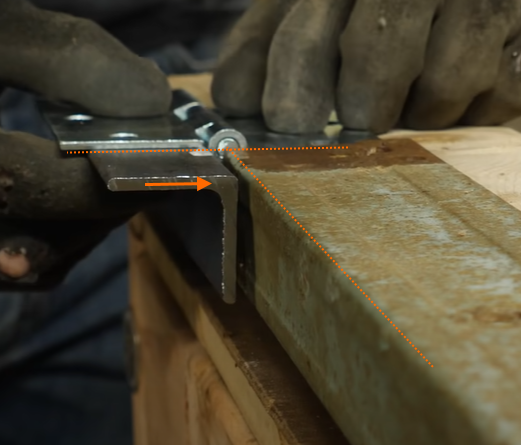 Key design elements:
Bending leaf and stationary bed need to have a near perfect sharp corner.
Clamp needs to be wedge shaped to allow for over-bending sheet metal past 90 degrees.
Hinge pin center line = pivot.
Hinge plates will always have a surface that is perfectly aligned with center line.
Flip 1 hinge plate to get range of motion needed for bending.
To position the hinge horizontally, notches will need to be cut out in the bending leaf and stationary bed.
Mount one hinge plate on top of the bending leaf using bolts.
Mount the other hinge plate recessed into the stationary bed (or use a piece of timber and mount both the stationary bed and hinge plate side-by-side for the same effect, if of the same thickness).
Steel angle needs to have a sharp corner.
Note to self: buy a used second-hand professional metal brake rather than make something that does not work as well.
Thought of getting a pair of these.  Won't work a second pair won't be able to hold the work piece as you can only insert about 20mm.
Don't buy this – weak clamp:
FP30 $239 AUD
Has individual fingers.  Limited to 300mm.  Uses a die set, so better suited for thin material only.  Might be better to use a die set on a hydraulic press at some point.
Vice mount sheet metal bender $70 AUD
Has individual fingers and open ends (no hinge).  Limited to 125mm.  Die set. Bench vice may obstruct material being inserted; I have room to insert 60mm of material in my vice.  This will work for now.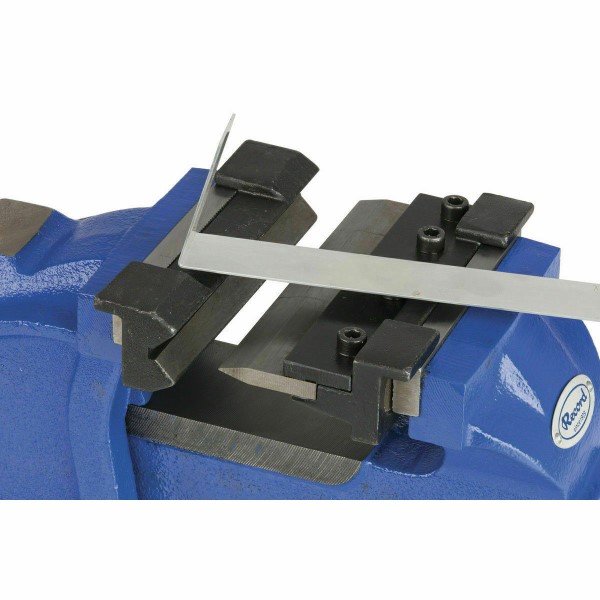 Got this Kinchrome one ($75 AUD): https://www.supercheapauto.com.au/p/kincrome-kincrome-vice-metal-bending-brake/593989.html
Surprisingly good quality.  Heavy.  Magnets clip on well.