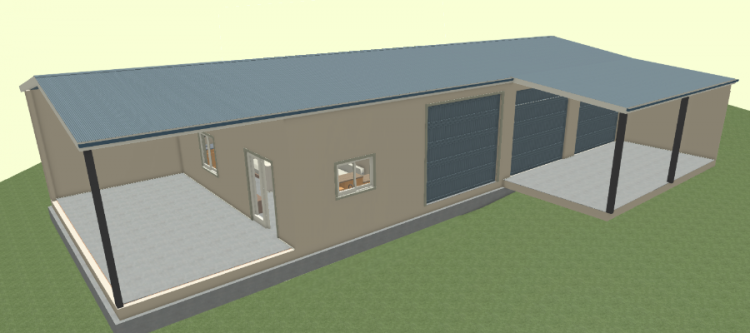 Shed – Drainage
Challenge
"I haven't allowed to connect up the drainage just the underslab pipework."
The underslab pipework connection to the septic is a concern.  We may not have sufficient vertical distance to connect a shed floor waste and toilet to the septic line.  We can't afford to end up with a shed where the greywater / blackwater has nowhere to connect to.  Let's have a closer look at what we know.
Septic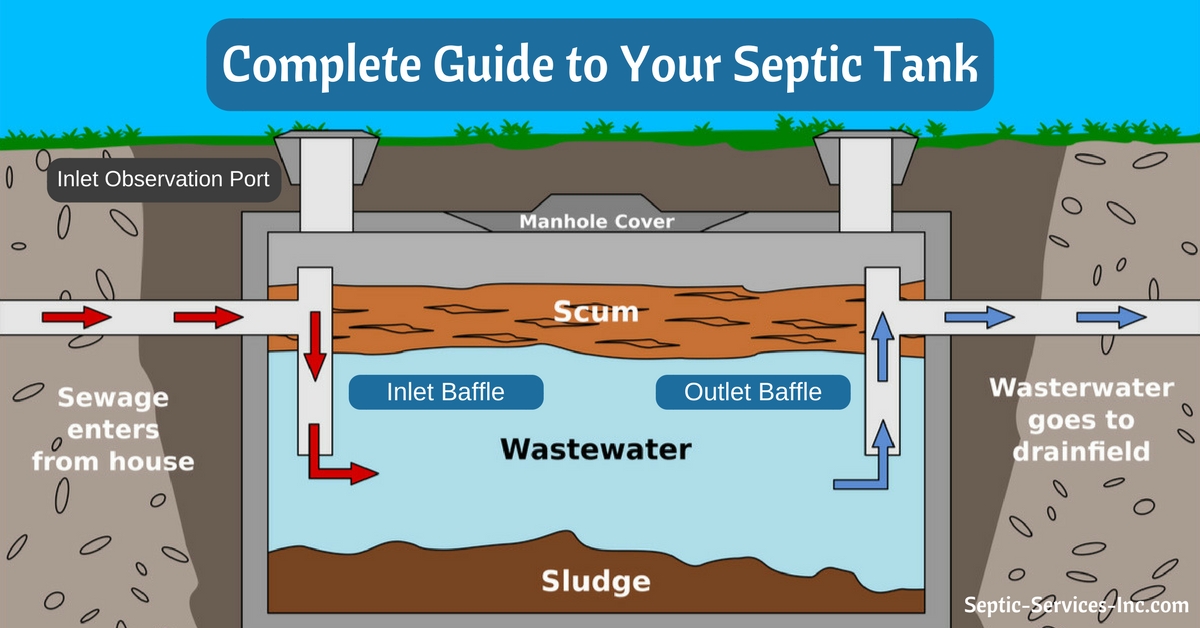 Connecting to a septic line
Do not connect to septic tank directly.  Connect to septic line instead.  Connect vertically from above, not horizontally as this is prone to clogging.  Be careful of plumbing mistakes: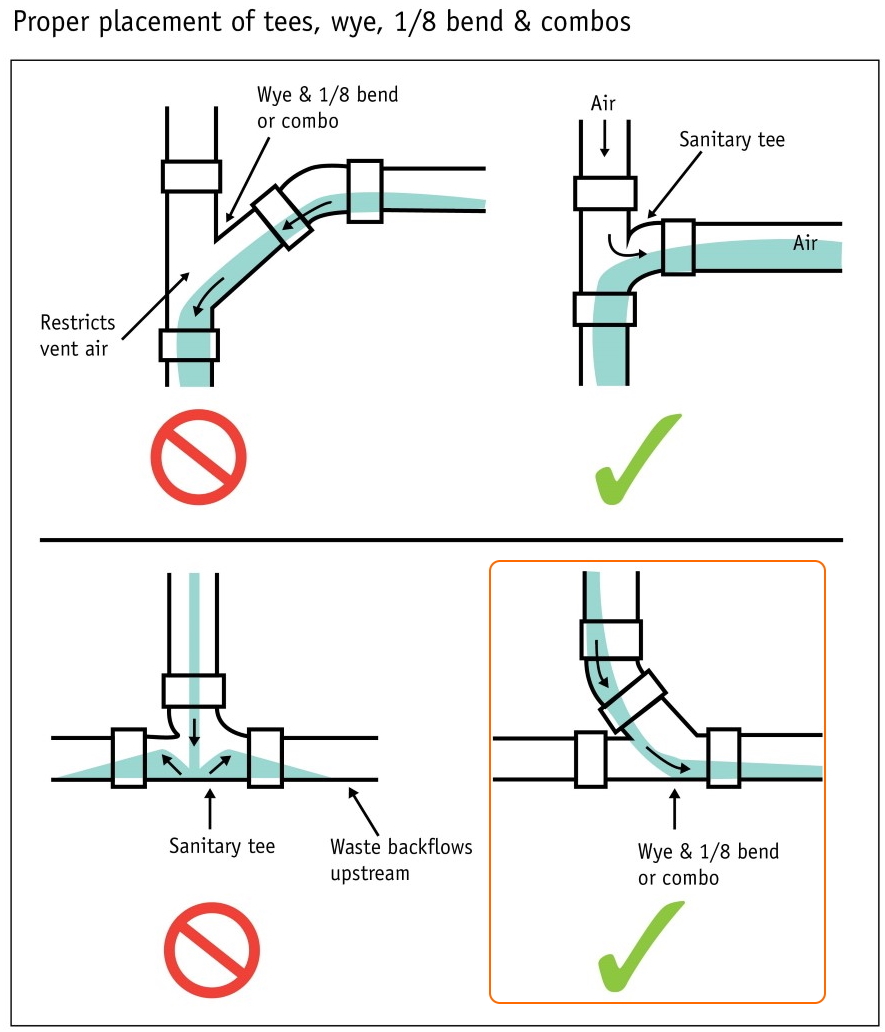 How to insert a wye: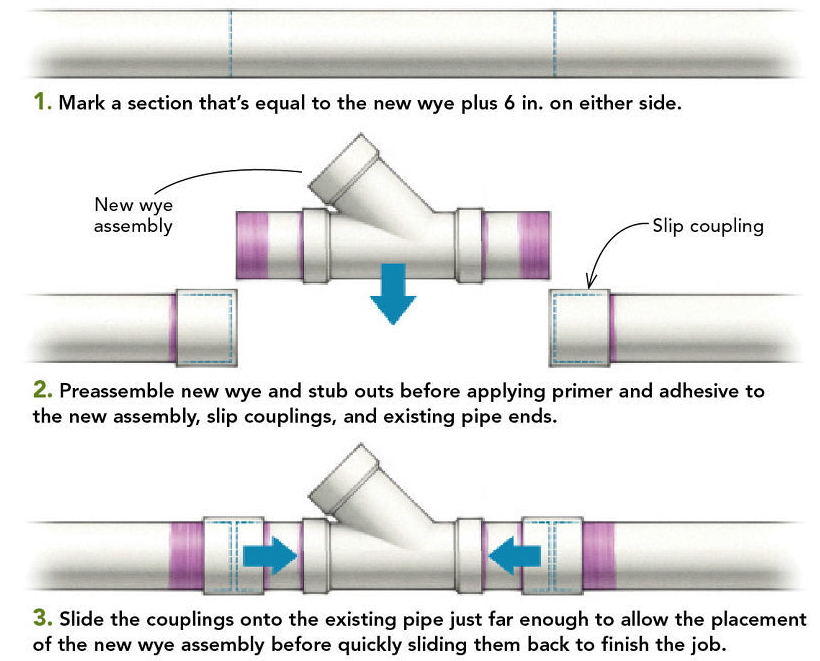 Photos
Click photos to enlarge.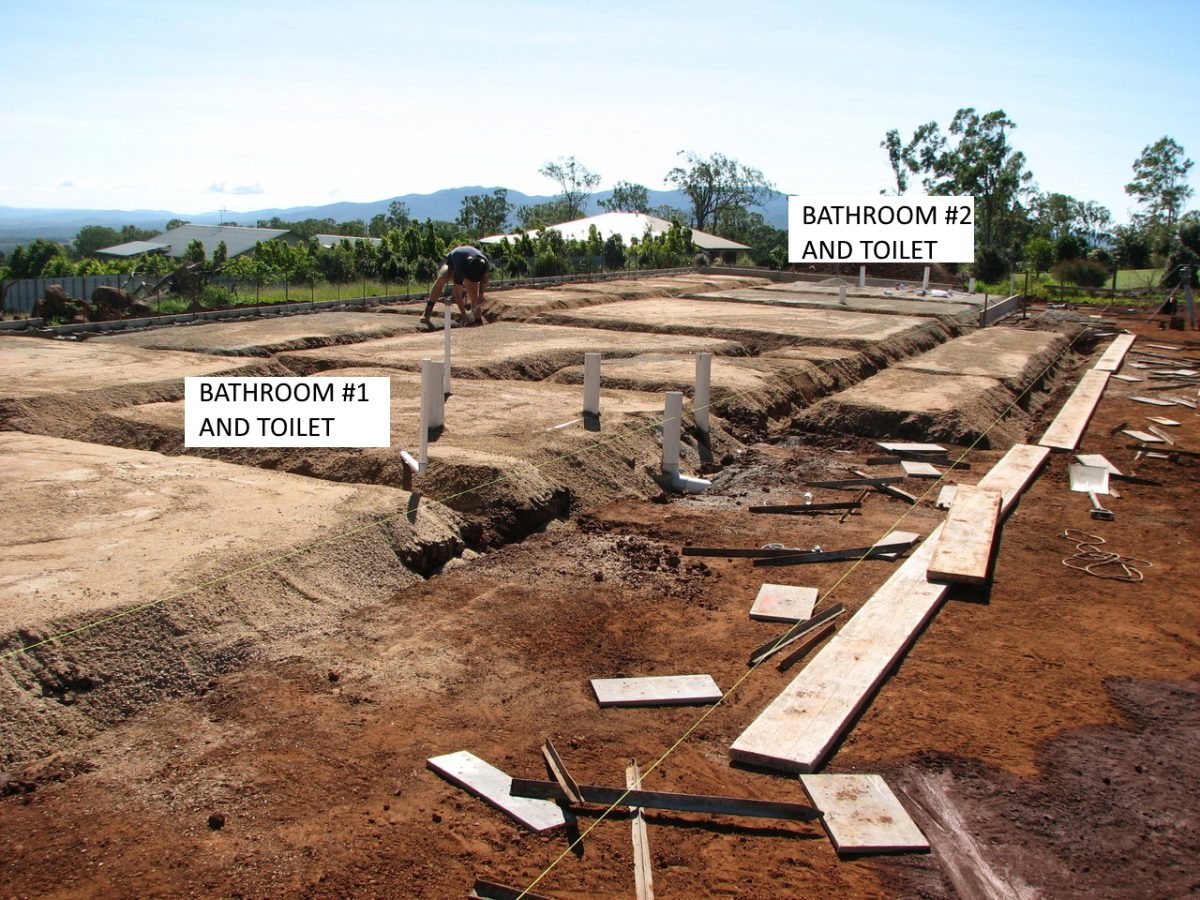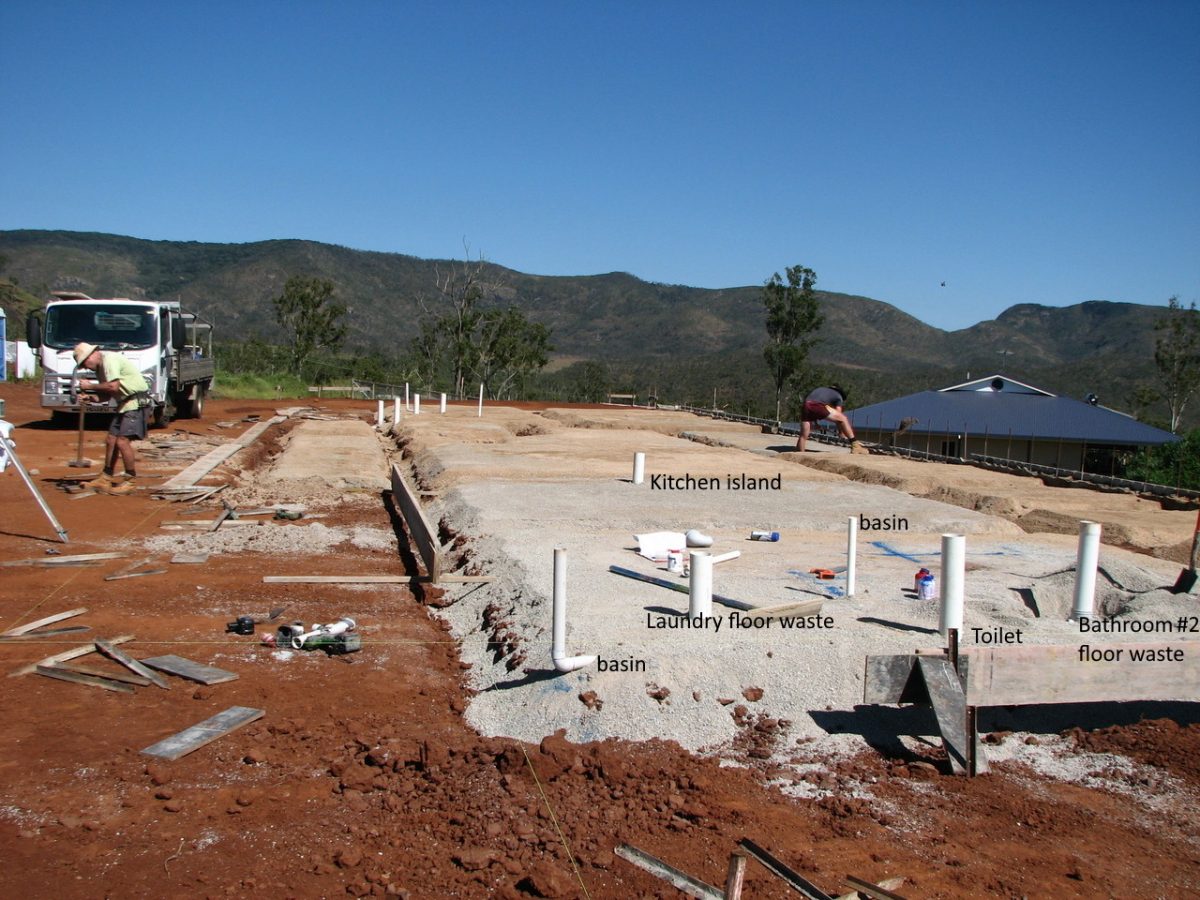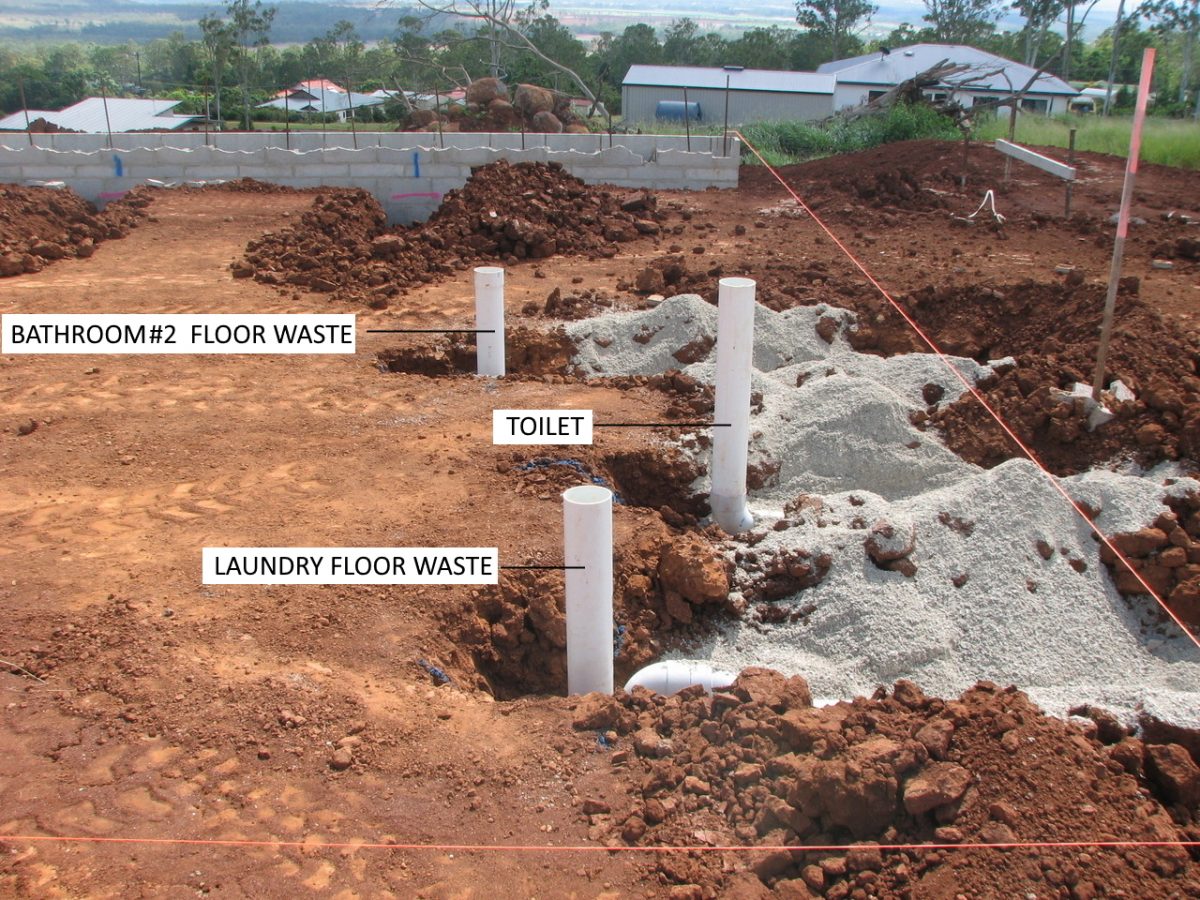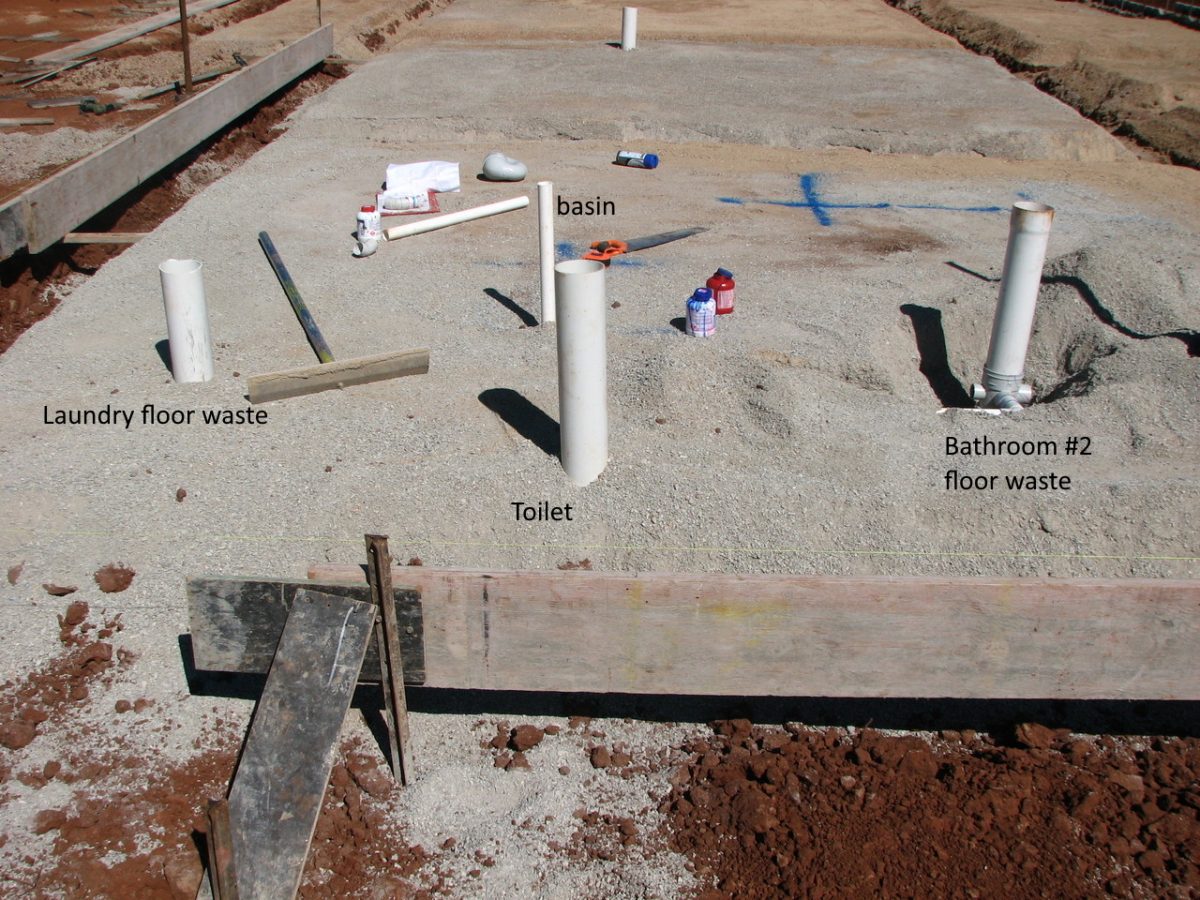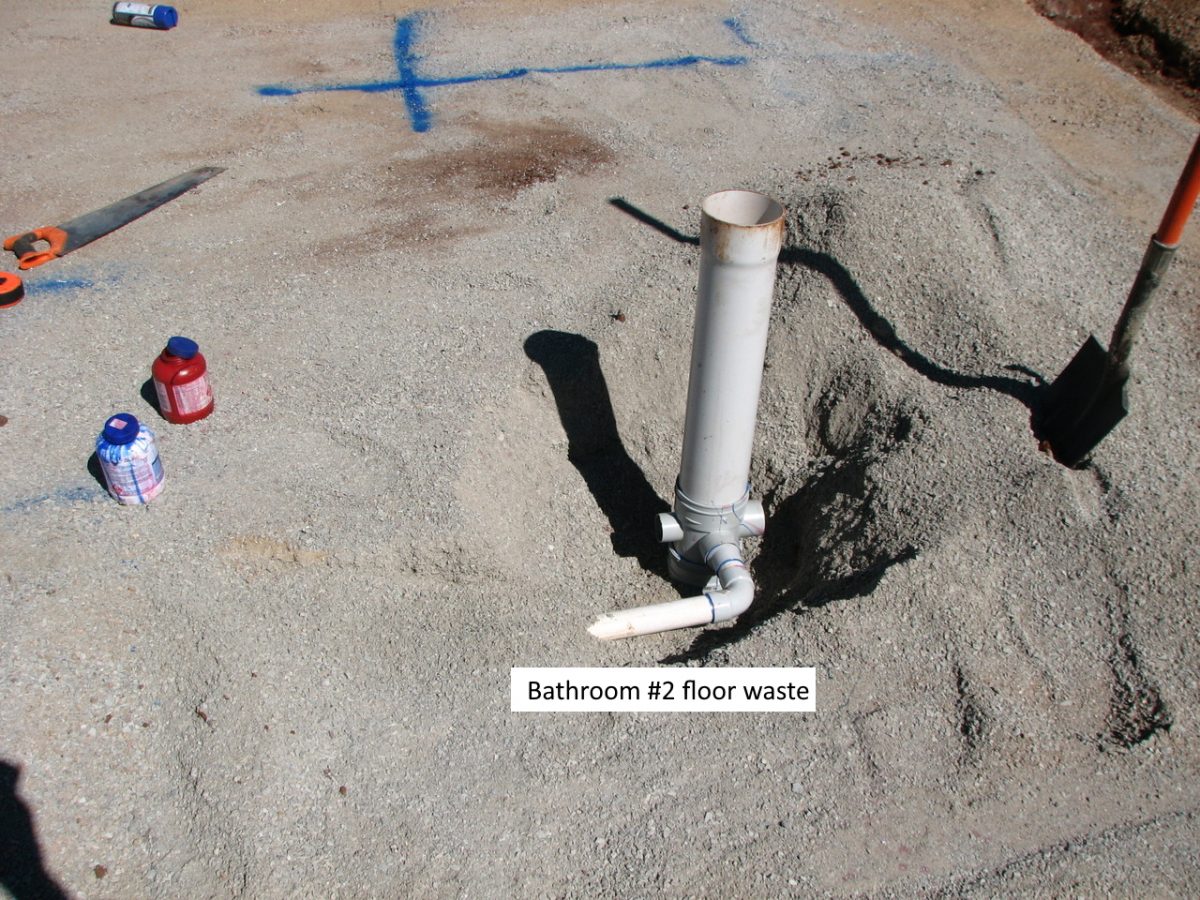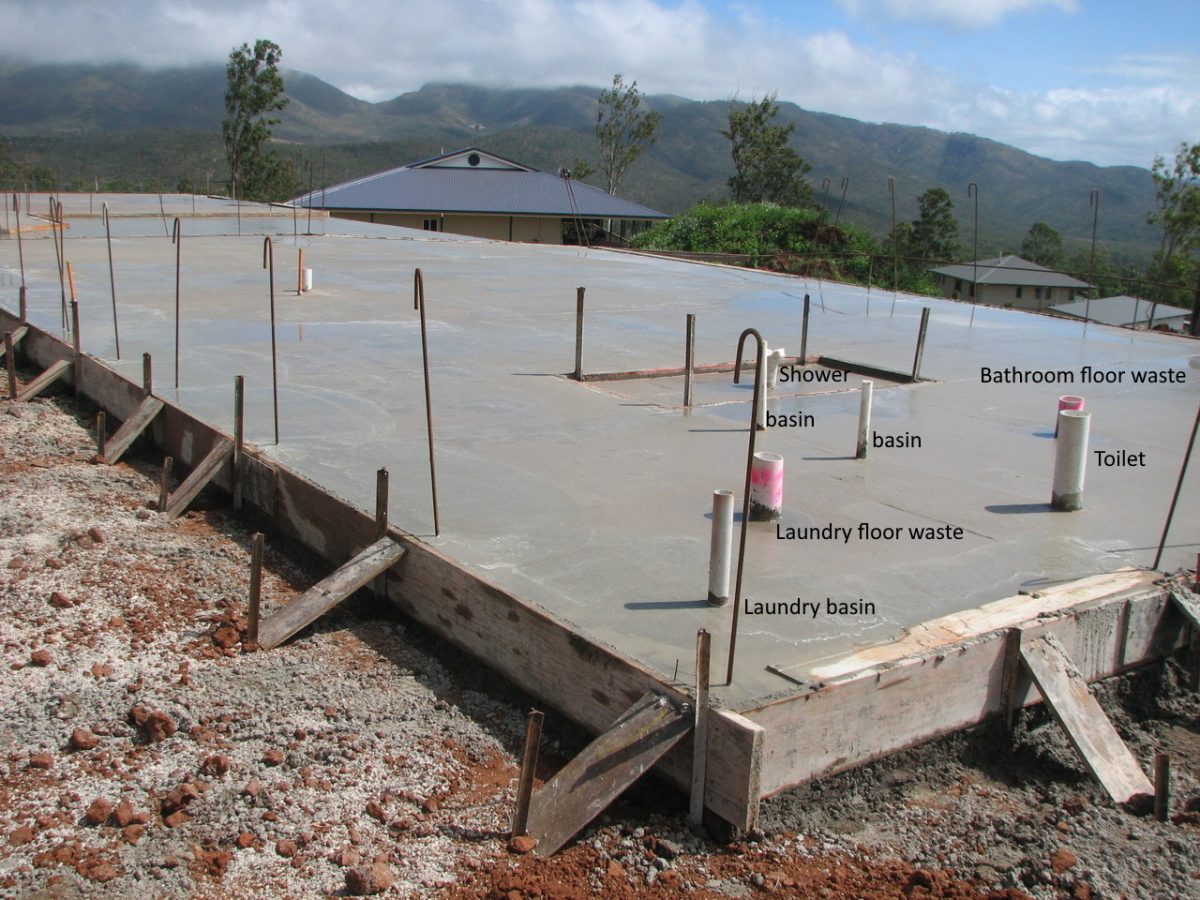 Note the septic tank is just visible in the top right corner.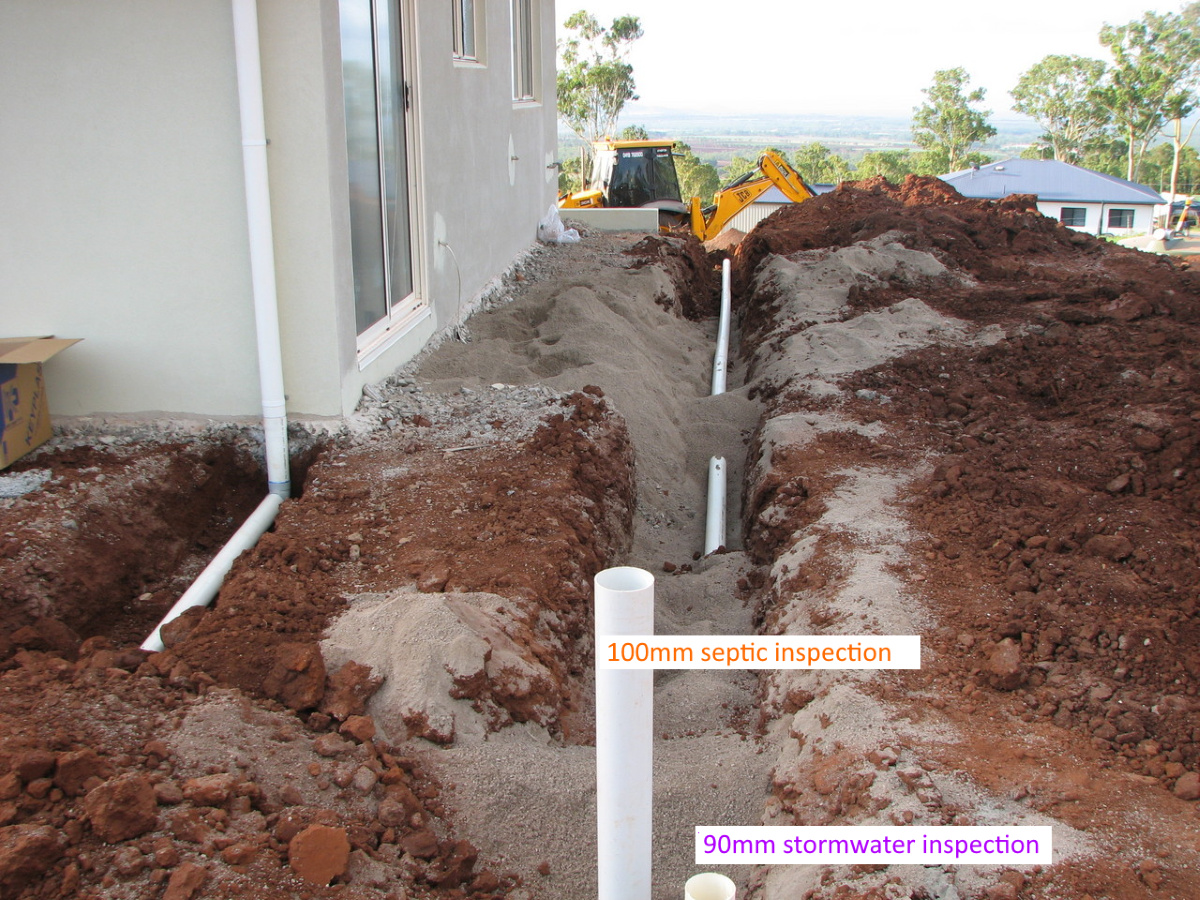 This is where we get an indication of the septic line depth on the western wall of the house: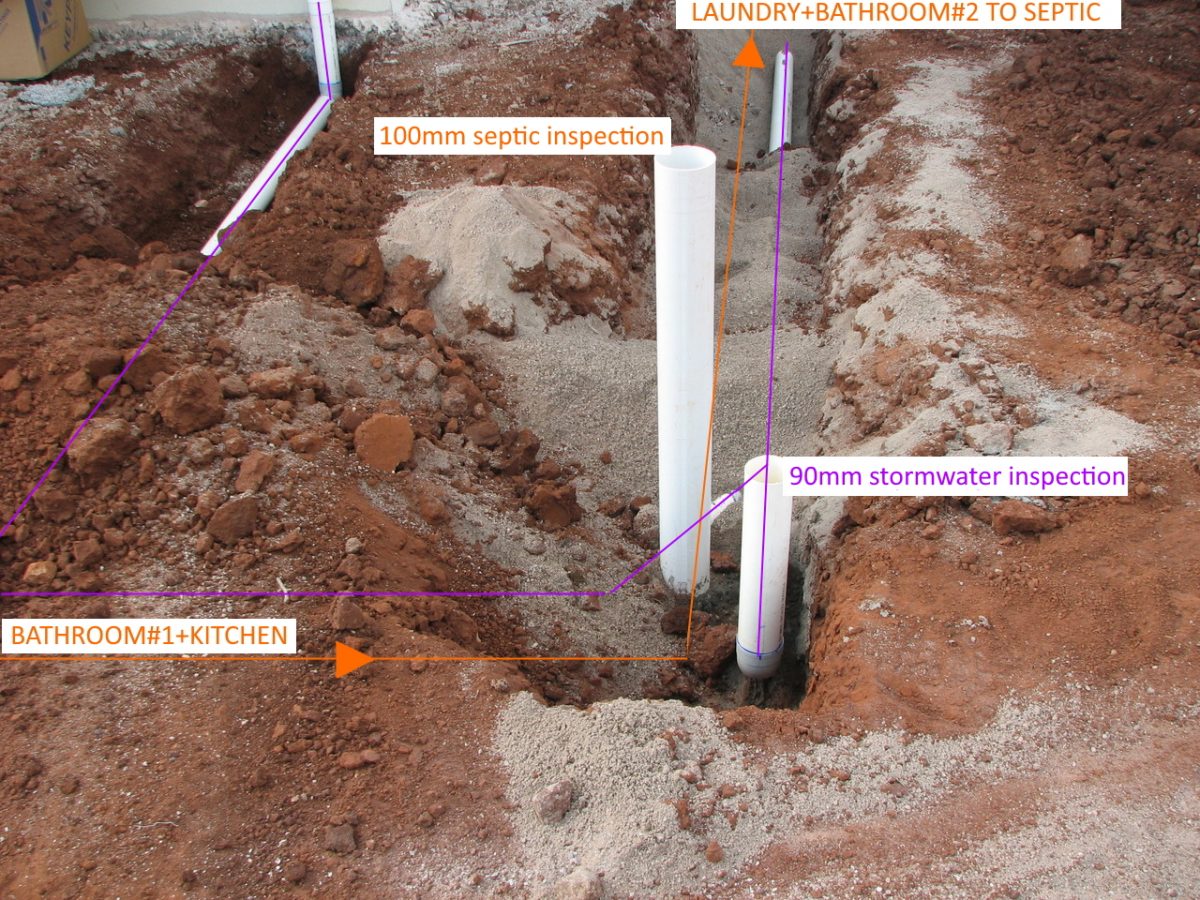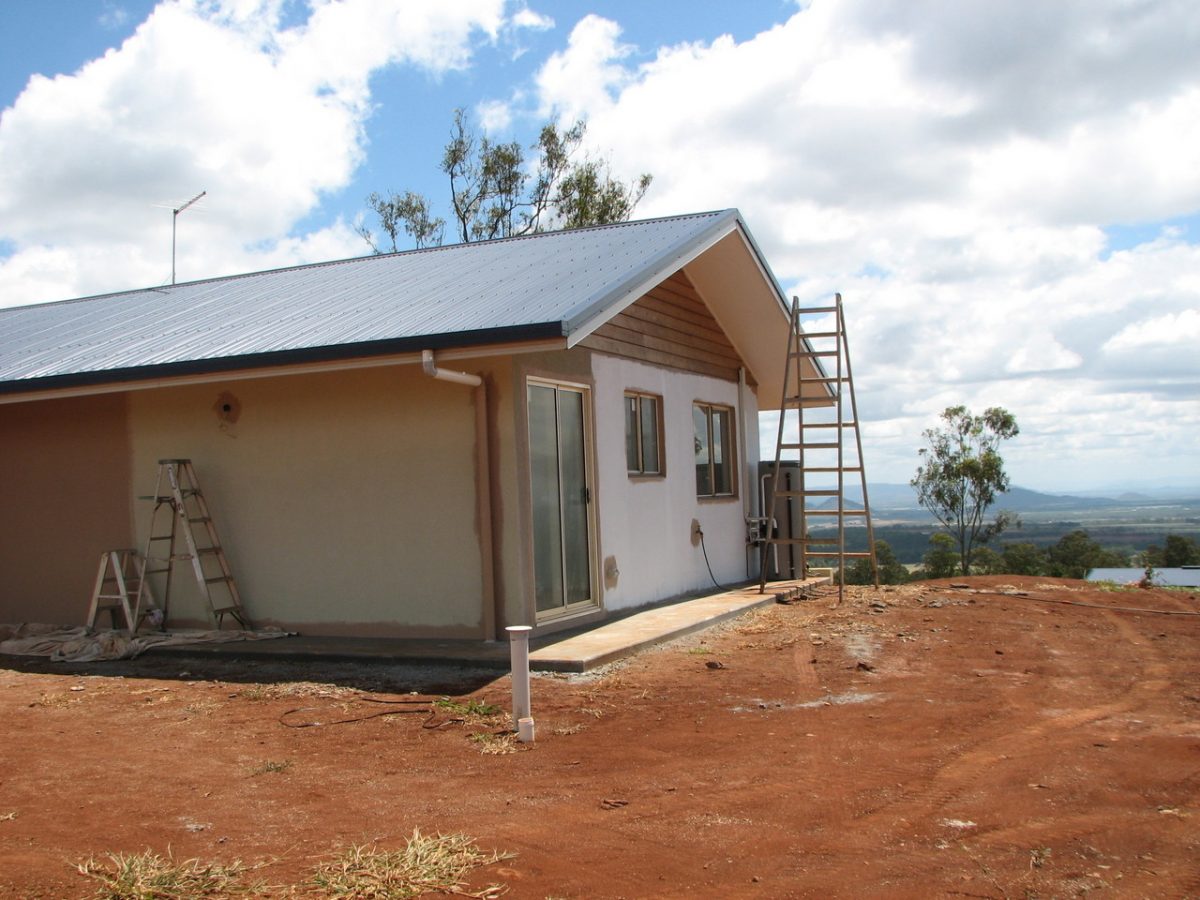 So today I started exposing septic inspection opening at corner of the house and measure inside depth.  Pipe sits underneath a floor tile buried in the grass: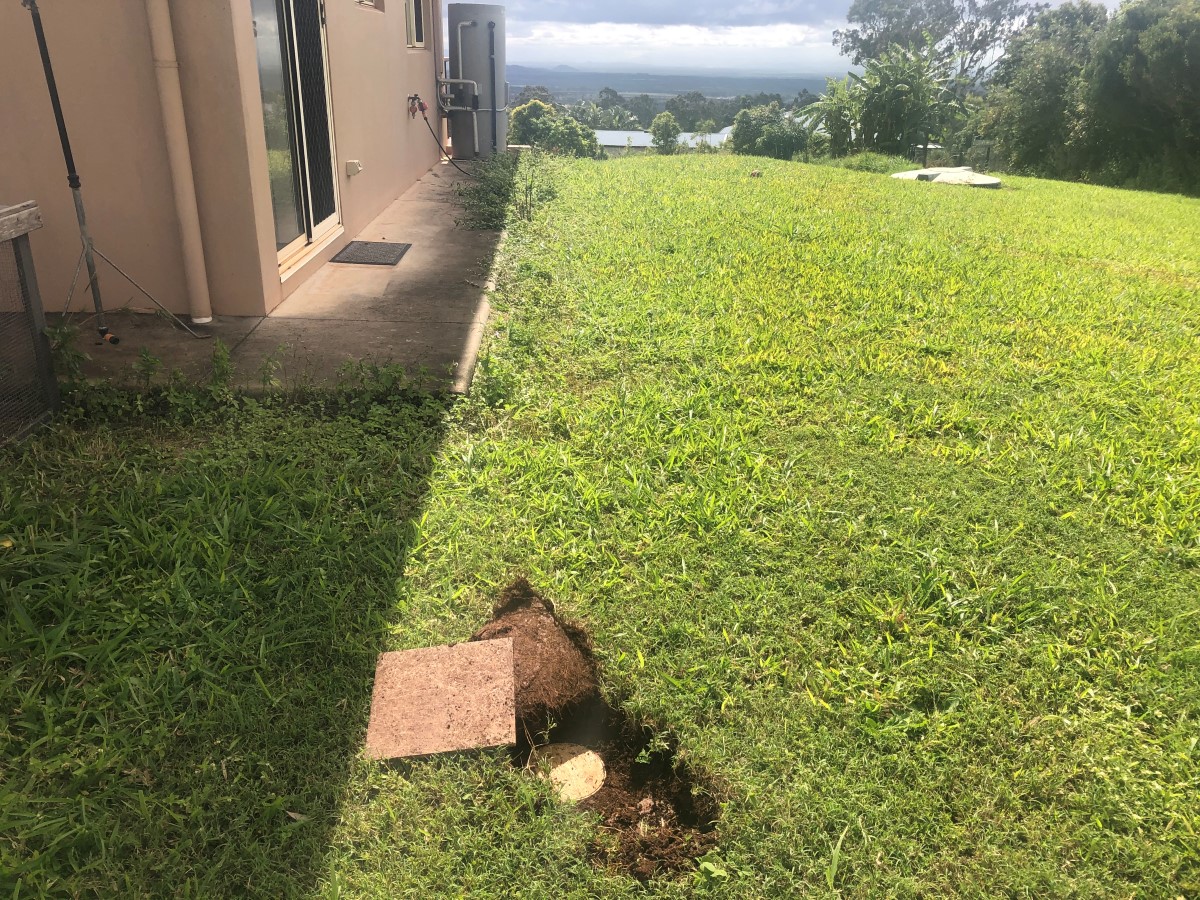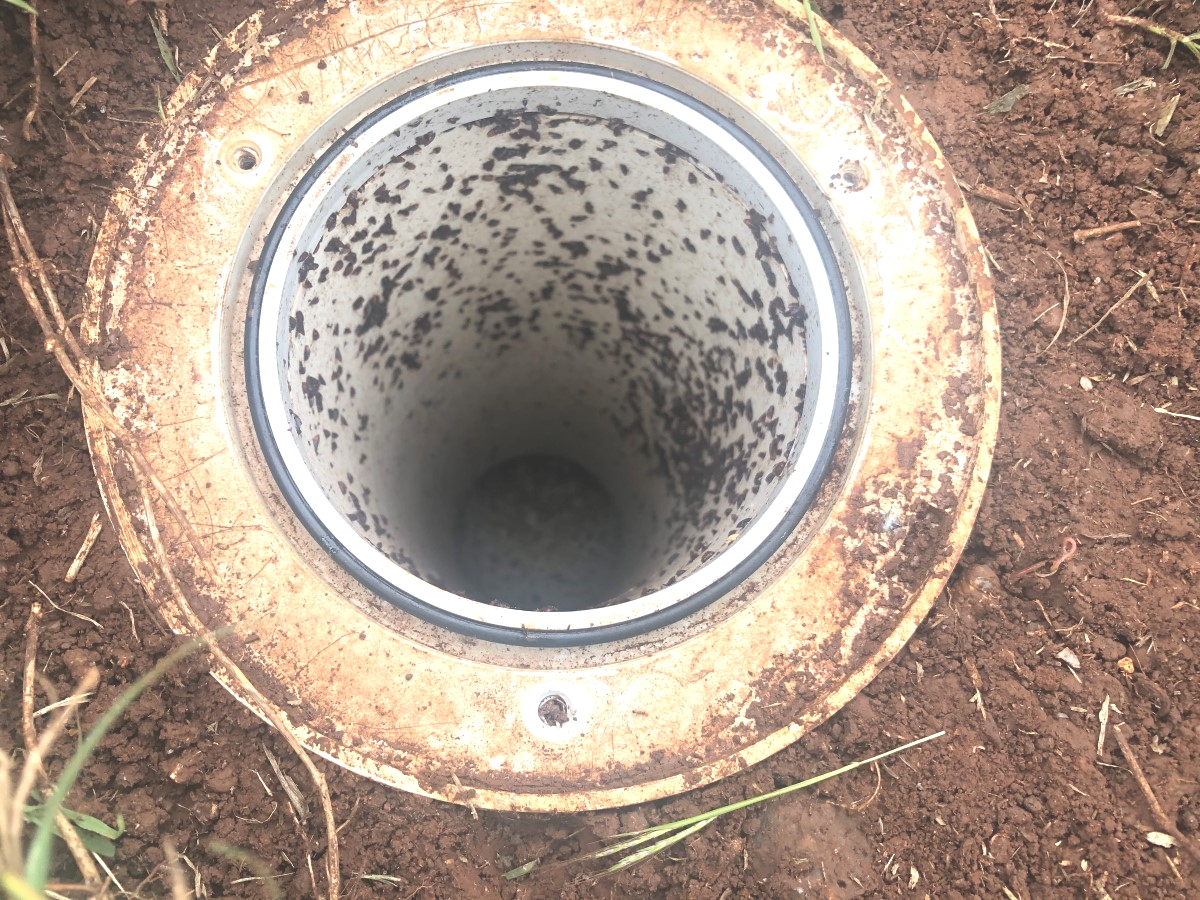 Measurements
Depth inside septic inspection opening to native soil at corner of house: 600mm
Depth inside laundy floor waste to floor tiles: 660mm.
Depth inside bathroom #2 floor waste to floor tiles: 700mm.
Top of house slab to native soil at corner of house: 200mm
Redesign
I started looking into mirroring part of the shed design to aid drainage plumbing: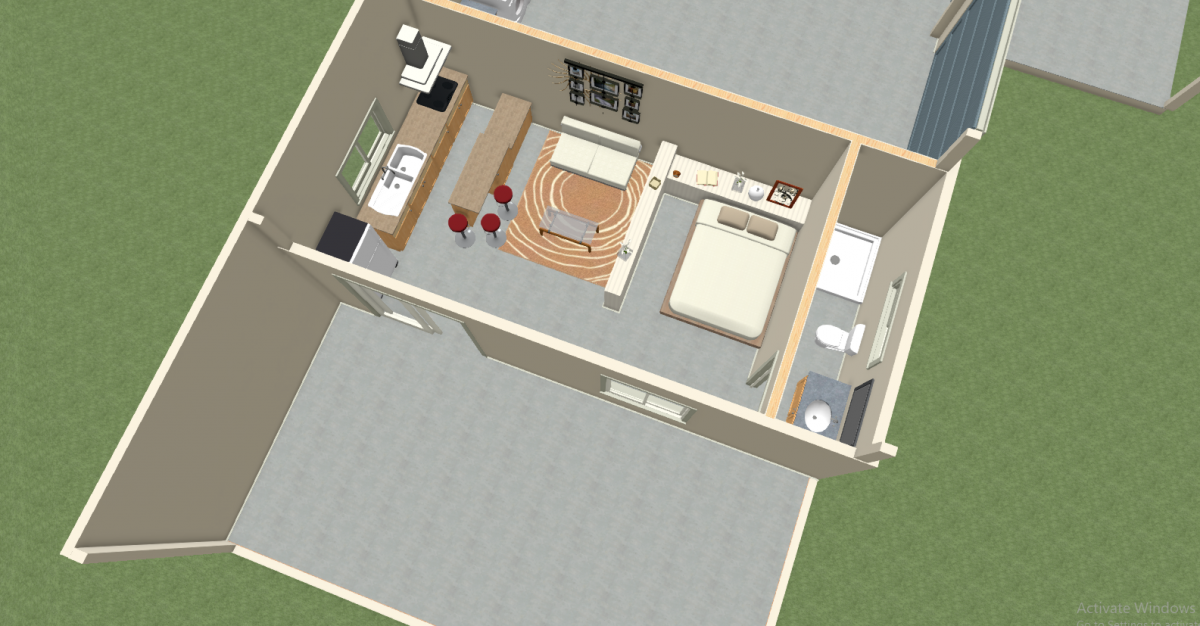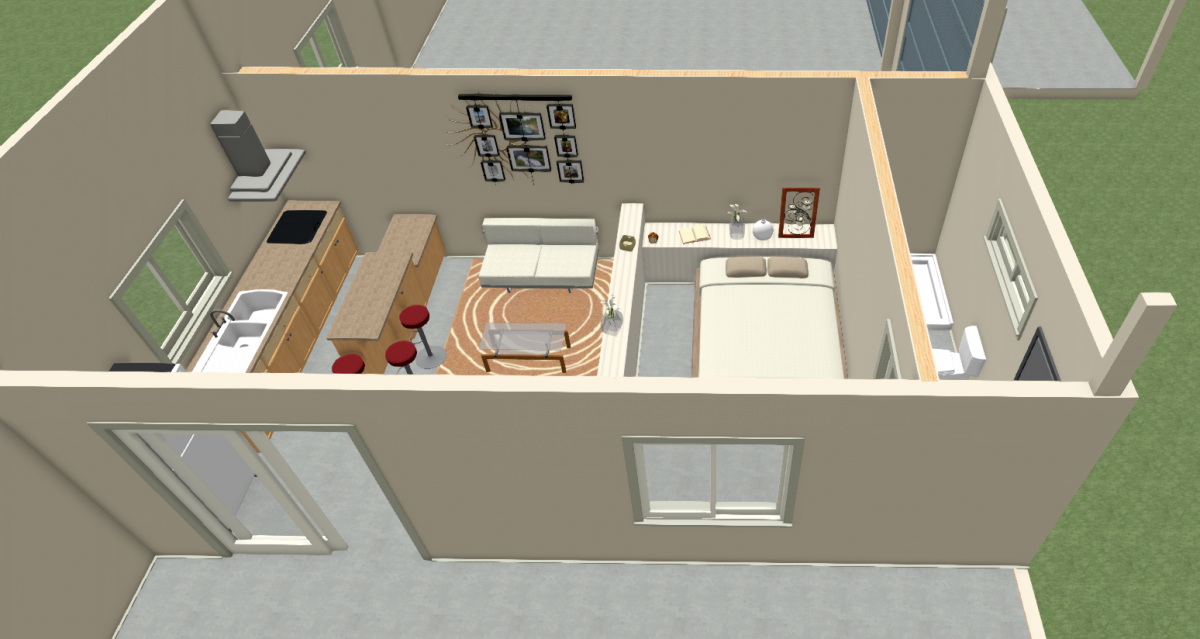 The vertical distance to the septic line is identical as the shed slab sits level on the sloping block once the pad is in place (!).  Mirroring the design in an unfavourable layout should not be necessary.  It would make more sense to adjust the slab-above-soil height.
Actions
The following needs to happen:
#1 The shed underslab plumbing connection point sits <10 meters from the septic line inspection pipe at the corner of the house (to be confirmed).   If we have enough height, this would make an ideal connection as there is no need to cut the existing pipe to insert a wye with two slip couplings; we can simply plumb into the corner (to be confirmed).
#2 Talk to shed builder / shed builder's preferred plumber for underslab plumbing plan to guarantee we can connect to septic line.  Shed slab above soil level can come up a bit if need be so it sits at same height as house slab.  Shed design can stay as-is at a guess (to be confirmed).