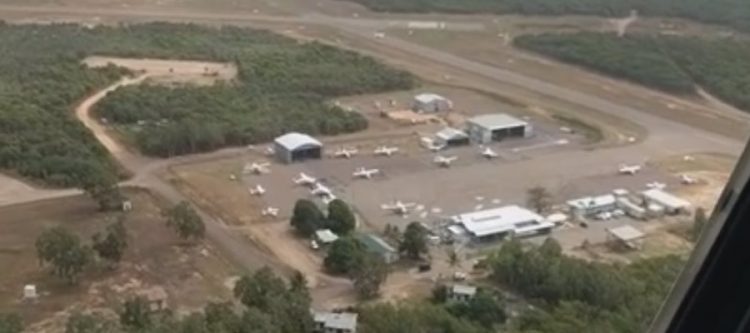 Horn Island (HID) airport
From here you can take a QuantasLink Dash 8 airplane to Cairns airport, a Skytrans/Westwing island hopper airplane to islands in the Torres Strait that have an airstrip, or a helicopter charter to any island in the Torres Strait.
Bombardier Dash 8 Q400
The Bombardier Dash 8 or Q-Series, previously known as the de Havilland Canada Dash 8 or DHC-8, is a series of twin-engine, medium-range, turboprop airliners. Introduced by de Havilland Canada (DHC) in 1984, they are now produced by Bombardier Aerospace.  The Dash 8 was developed from the de Havilland Canada Dash 7, which featured extreme short take-off and landing (STOL) performance. With the Dash 8, DHC focused on improving cruise performance and lowering operational costs. The engine chosen was the Pratt & Whitney Canada PW100. The aircraft has been delivered in four series. The Series 100 has a maximum capacity of 39, the Series 200 has the same capacity but offers more powerful engines, the Series 300 is a stretched, 50-seat version, and the Series 400 is further stretched to 78 passengers. Models delivered after 1997 have cabin noise suppression and are designated with the prefix "Q"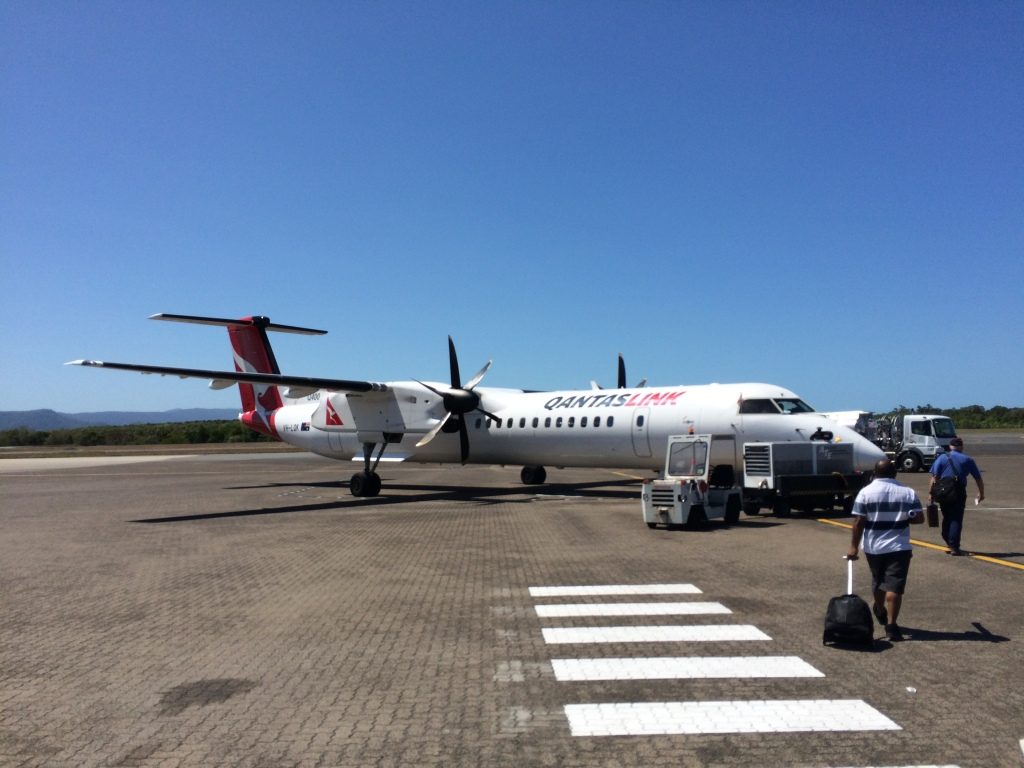 Skytrans Cessna 208B Grand Caravan
The Cessna 208 Caravan is an American single-engined turboprop, fixed-tricycle landing gear, short-haul regional airliner and utility aircraft that is built by Cessna. The airplane typically seats nine passengers with a single pilot, although it can be configured to seat up to fourteen passengers. The aircraft is also used for cargo operations.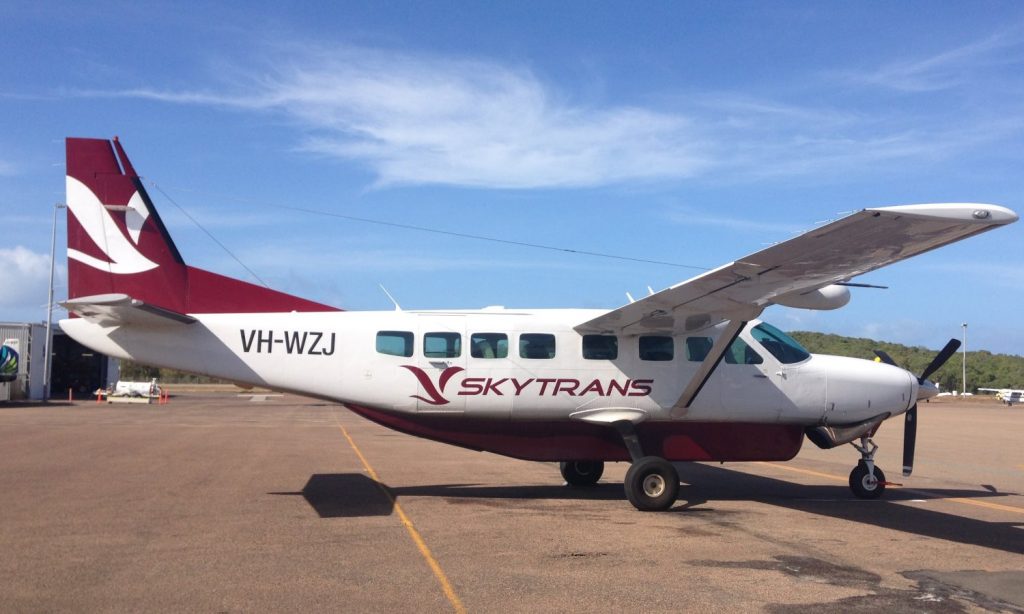 Robinson R44 helicopter
Robinson R44 four seater helicopter with emergency floatation, Lycoming IO-540 fuel injected 6 cylinder engine.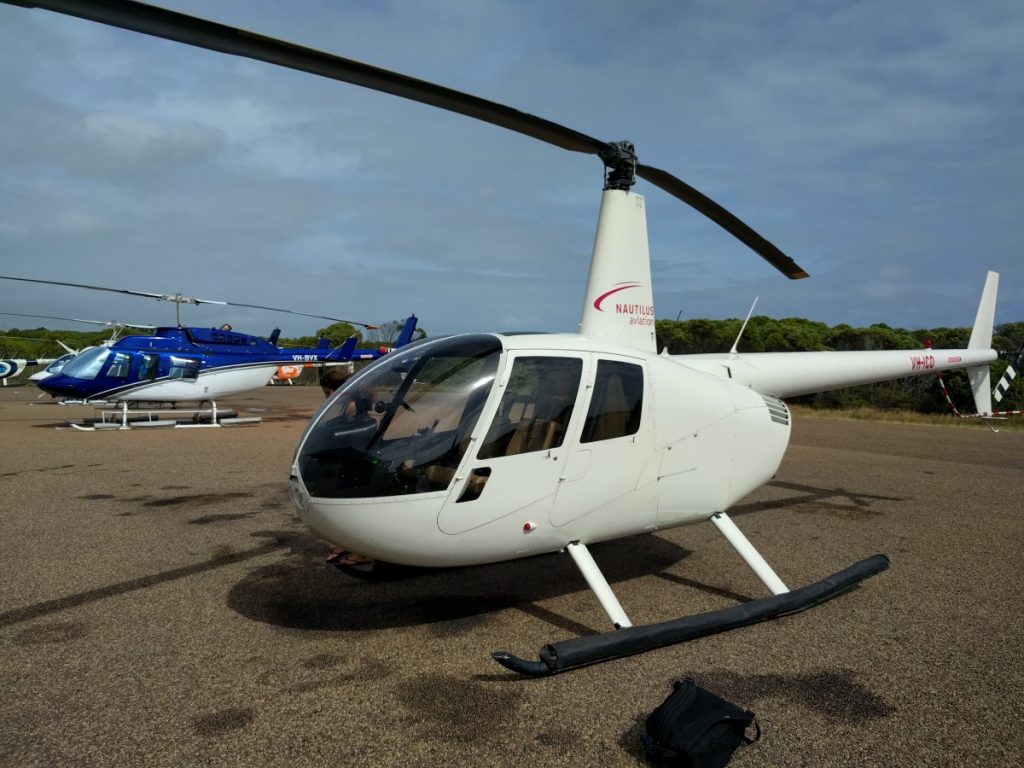 Horn Island airport (HID)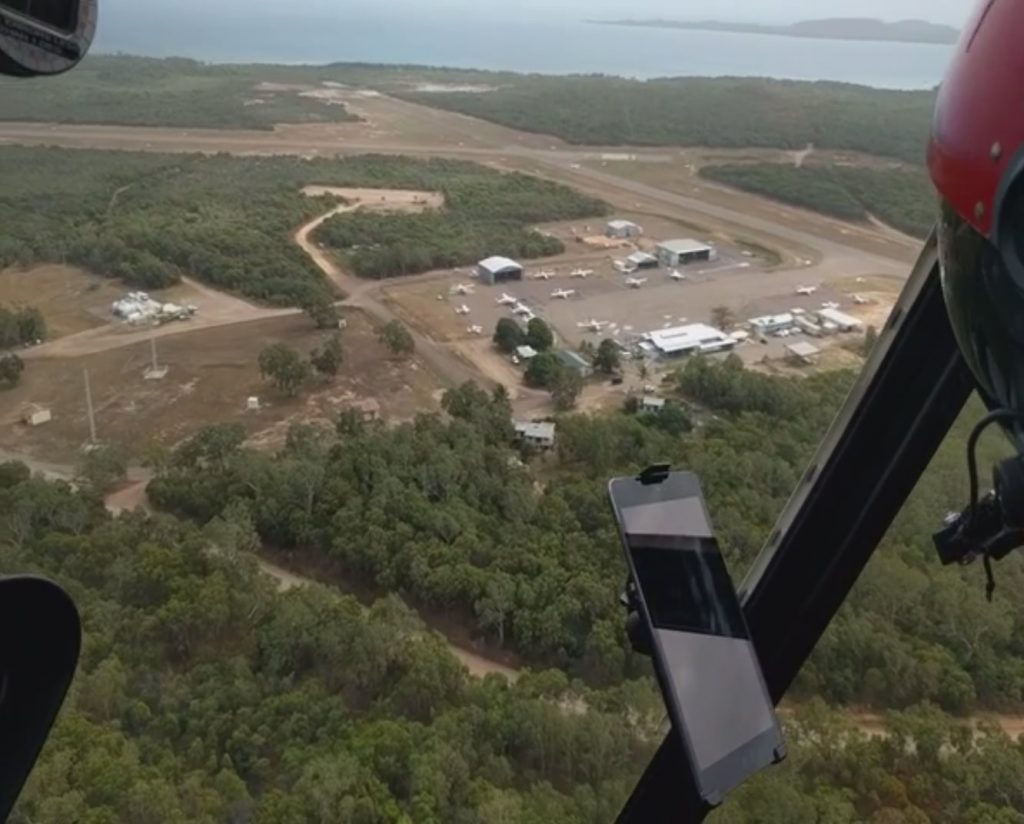 Horn departure
Horn to Dauan
Dauan to Boigu
Boigu to Horn arrival by small airplane.