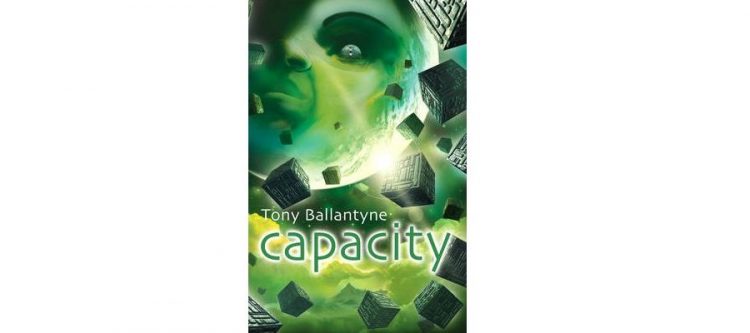 Capacity
So what exactly is a personality construct?
Ah! That's the crux of the matter. A personality construct is simply a human mind running on a computer. Actually, "computer" is an old-fashioned phrase for an old-fashioned concept. Nowadays we say "processing space."
So I am a personality construct. Does that mean I am no longer human?
No! This is very important. Your right to be recognized as a human being was laid down after the Transition of 2171. Briefly, the Transition was the period when the EA assumed full control of the Earth Domain. Many issues relating to the rights of AIs and PCs such as yourself were established then.
Can I return to my old life?
The question does not apply. You do not have an old life. This is your life. Your are a sentinel digital being. The digital world is the world of your birth.
But I remember the real world!
This is a real world. Somewhere out in the atomic world there exists a being who had the same thoughts as you at one particular instant in time. Nothing more than that can be said. You can no more live in the atomic world than a chimpanzee can return to the primeval soup.
So what is the difference between the atomic and the digital worlds?
The atomic world is the world of the amoeba and cellular replication, of ferns and plants, of coelacanths and dinosaurs. It is the place where creatures crawled gasping from the sea onto the land. The place where mammals climbed down from the trees and underwent the process of evolution that resulted in Homo sapiens sapiens.
The digital world is the world of algorithm and recursion, the Turing machine and the Neural Net, the AI and the personality construct. It is the space where the next great steps in humankind's evolution are taking place.
Are you ready to join in the adventure?
"Capacity"
Tony Ballantyne