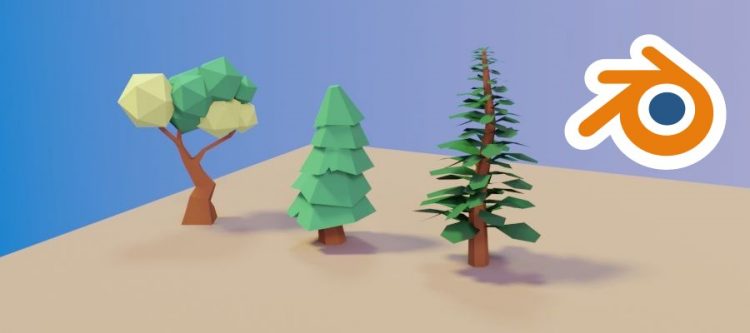 Blender low poly trees
Many thanks to Grant Abbitt for a most excellent series of Blender 2.8 low-poly tutorials !
Say thanks: http://paypal.me/grantabbitt
Source files
Tree #1
Tree #2
Tree #3
Final
Things I have learned:
Tree #1
Vertices > Merge [M] > At center
Extrude to tree skeleton
Skin modifier
Xray mode [ALT-Z]
Select top half
Skin resize [CTRL-A]
To add a point:
Select 2 points
Edge menu or RMB > Subdivide
Place cursor [SHIFT-RMB]
Focus on object [.]
Tree #2
6 sided cylinder
1st duplicate: inset, extrude bottom
Creases
Add loop cuts for variation and move the new edge to create a crease.
Notches
Use knife tool to draw a wedge cutout.
Delete faces
Select at least 1 edge of a 3 edge hole and press [F] (create face) to cap the hole.
Use isolation mode [/] if you can't see what you are doing.
If you can't unhide objects you may be in isolation mode still.  Press [/] to leave isolation mode (try both object + edit mode).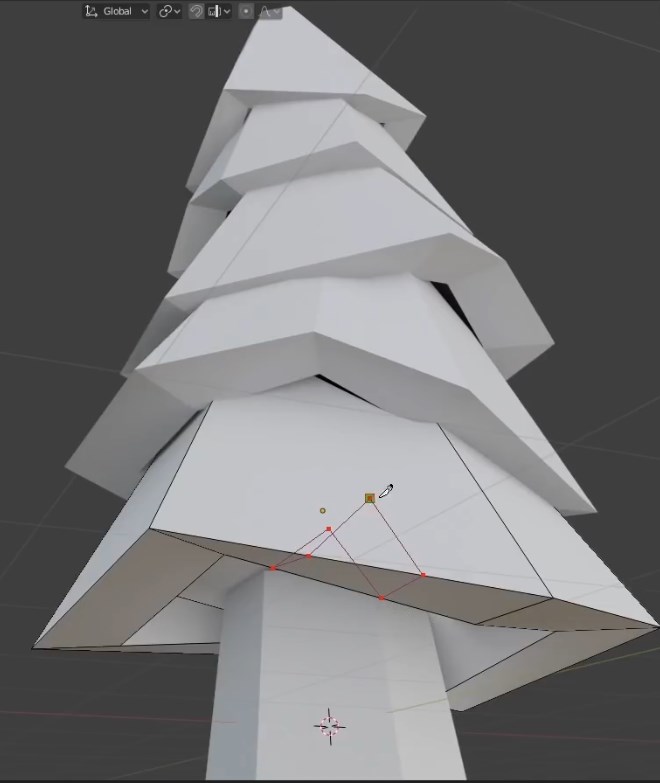 Tree #3
[ALT-LMB] Selects edge loop.
To move the origin to an edge midpoint, simply select an edge and [SHIFT-S] Cursor to Selected.
Then: Object > Set Origin > Origin to 3D cursor