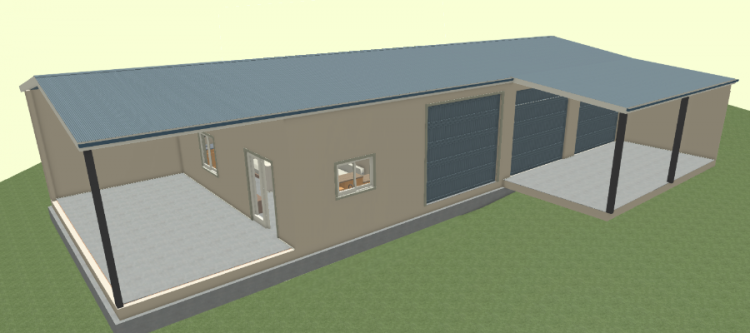 Shed
Photographs
Click images to zoom in.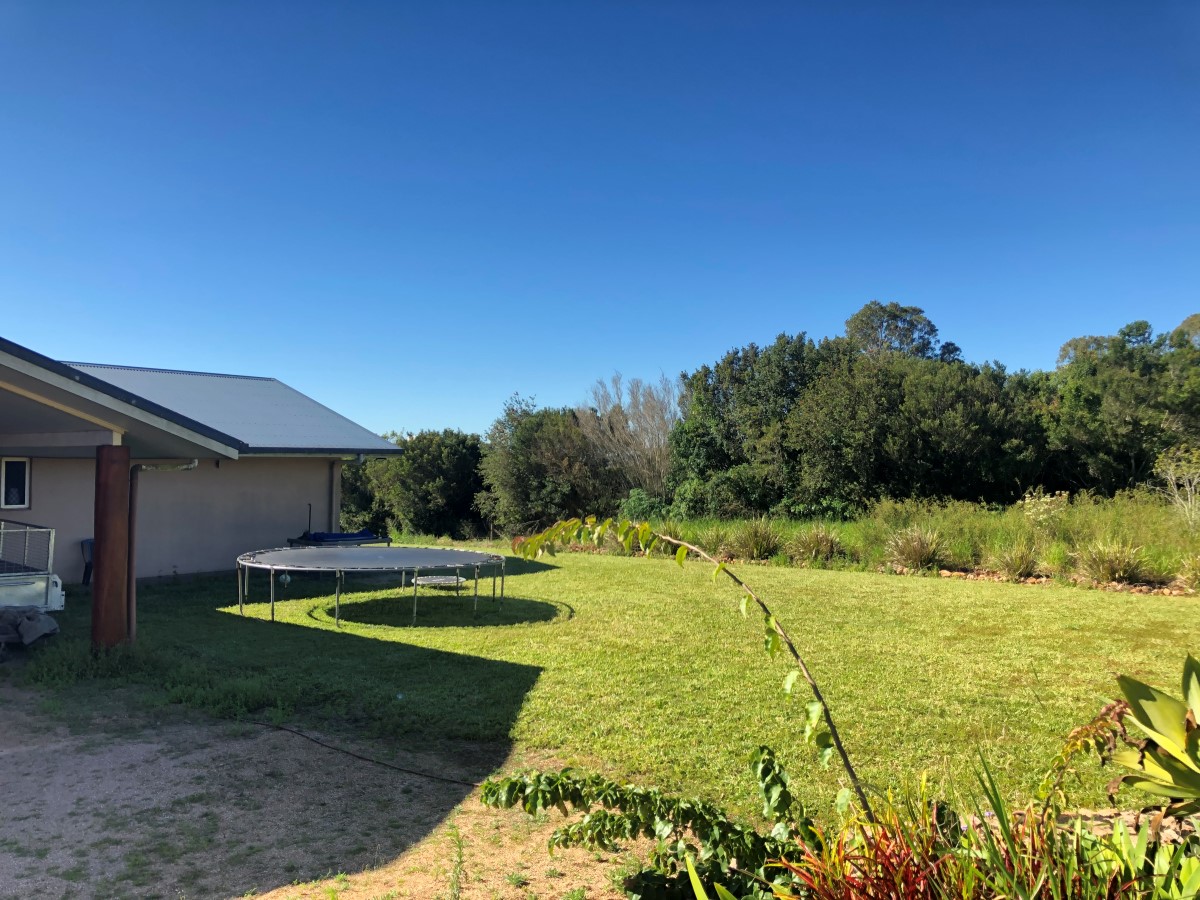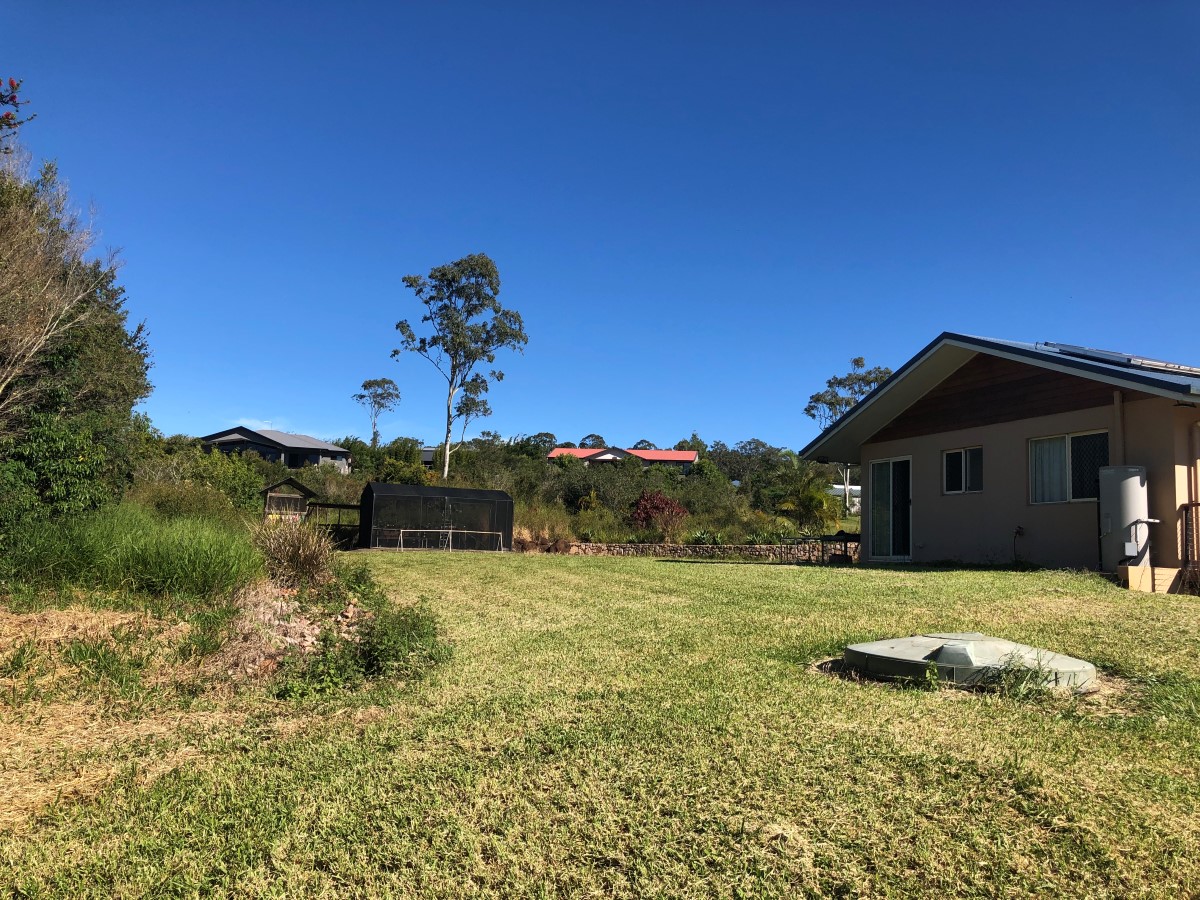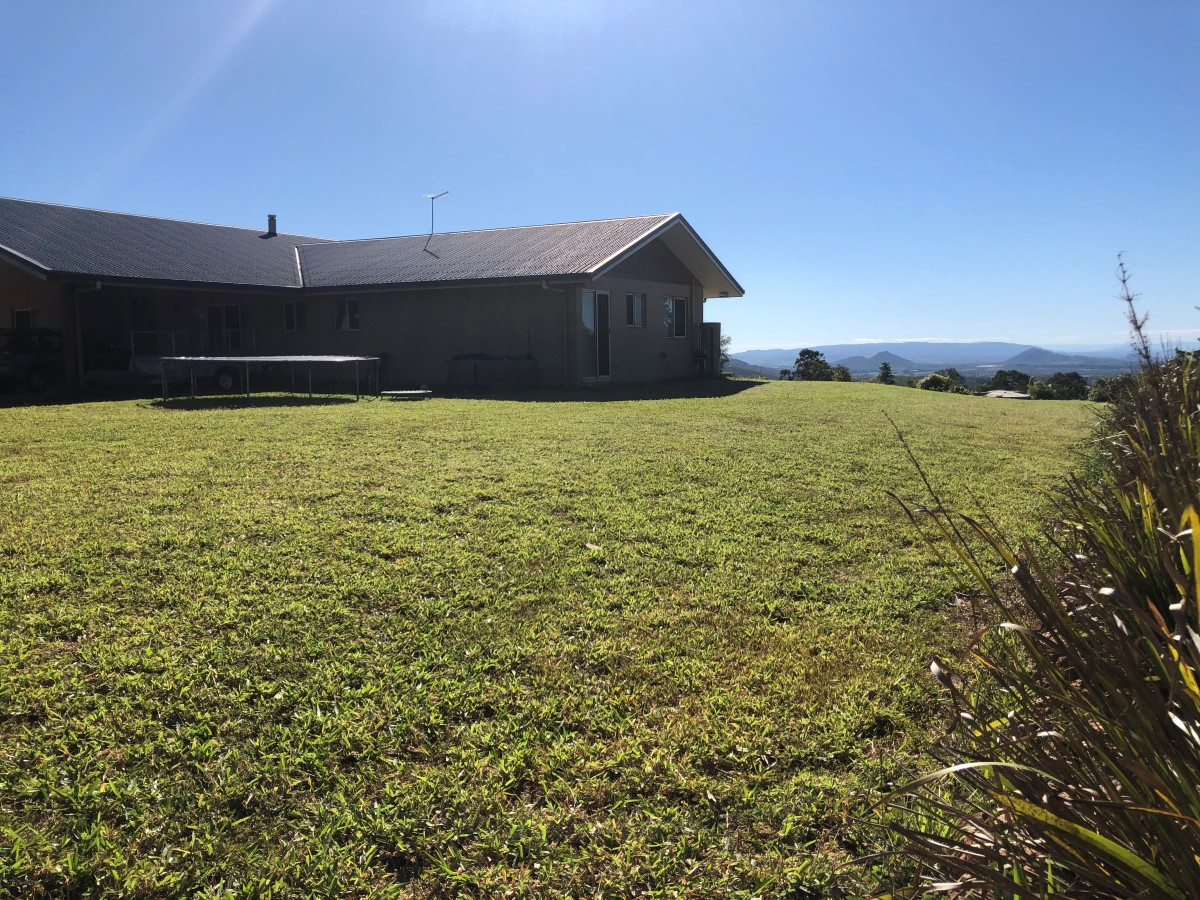 Design
Click button in lower right corner for full screen video playback.
Bathroom is 1200mm wide x 4000mm long.  Shower base is 1200mm x 1200mm.
Elevations
Click images to zoom in.
North: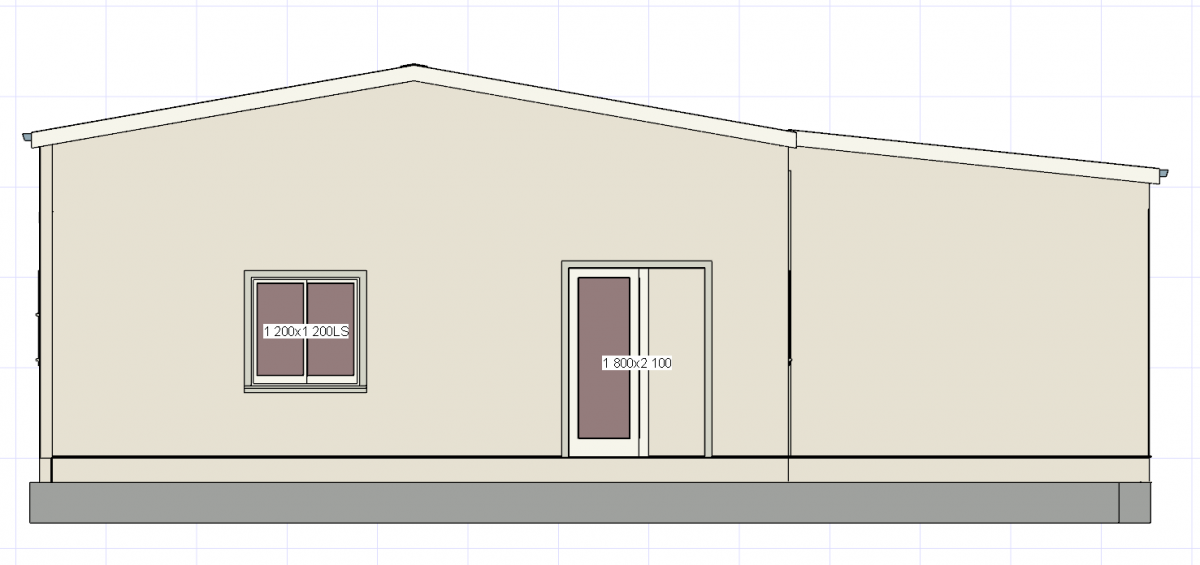 East:

South: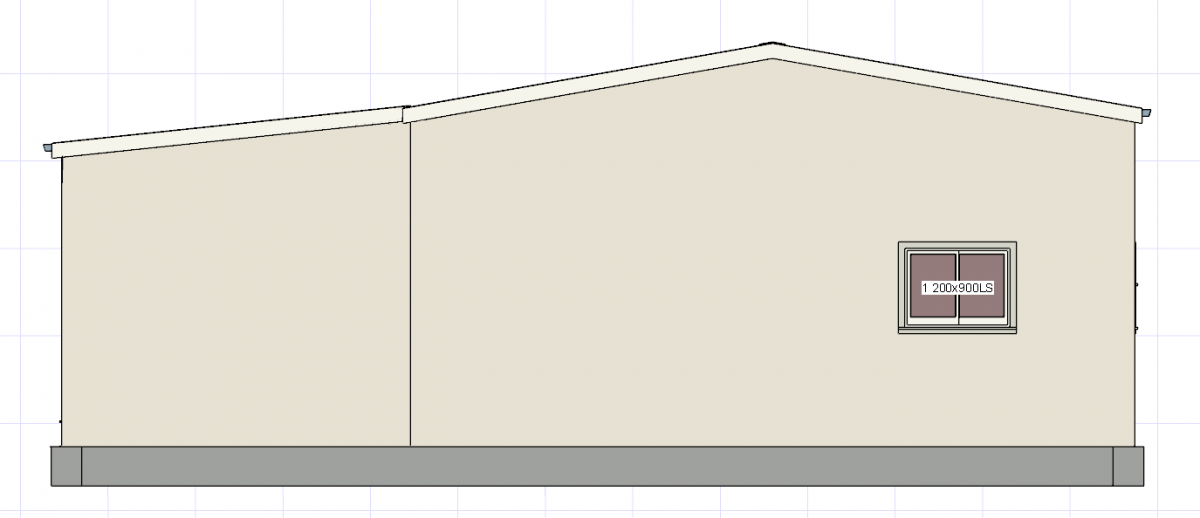 West:

Requirements
5 bay shed (patio, living, garage, garage, garage).
8000mm wide x 20000mm long x 3600mm eaves.
15 degrees roof pitch.
Two bay skillion extension (8000mm x 4000mm).
No internal walls.
3x 3400mm wide x 3100mm high roller door.
3x electric roller door opener with a remote control unit.
Plumbing under slab included; connect blackwater / greywater to nearby septic.
Electrical and hot & cold water services entry point.  slab penetration PVC conduit only.
Roof insulation included.
Downpipes, gutters included.
Earthworks included.
Cyclone rated.
Council approval included.
Concrete slab
Bottom of concrete slab at least 100mm above soil level all around to avoid flooding in heavy rain.
Roller door ramp: 30mm fall in concrete in front of roller doors for water runoff.
Sliding door track recess in slab.
Step down to patio and skillion slab with sufficient fall.
Bathroom has floor waste drain.
50mm recessed shower base.
Placement: corner of shed patio is to be aligned with corner wall of house at a distance of 5000mm wall-to-wall so that a car or truck can fit through (access to septic tank):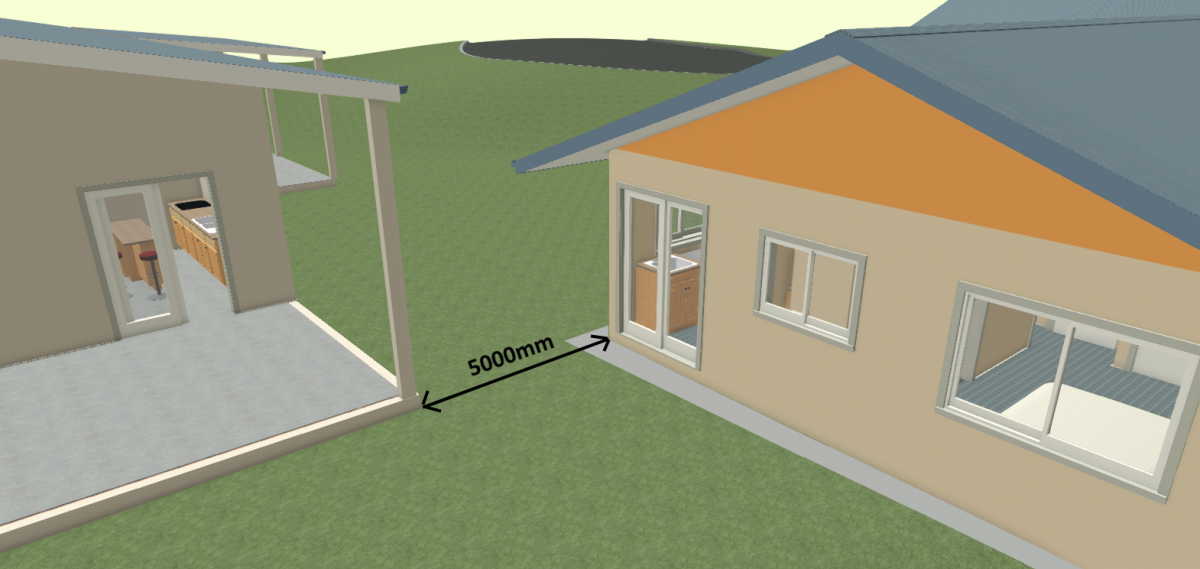 Colors
Roof, gutters, roller doors: Colorbond Deep Ocean
Walls: Colorbond Paperbark
Aluminium window frames: Colorbond Paperbark
Glass: Clear (not Tinted)
Diamond screen: Sliding door only.
Windows & Doors schedule
Click on image to zoom in
NORTH
As seen from exterior looking in, nominal dimensions:
Livable Bay – West elevation
1x 900H x 1200W LS, placement: centered
Livable Bay – North elevation
1x 2100H x 1800W RS sliding door, placement: 900mm from corner.
1x 1200H x 1200W LS window, placement: centered between corner and sliding door.
Livable Bay – East elevation
1x 400H x 1200W LS,  placement: centered.
Garage Bays – East elevation
3x 900H X 1200W LS, placement: centered.
Garage Bays – South elevation
1x 900H X 1200W LS, placement: 1400mm from corner.
Underslab Drainage plumbing & Services entry points (water, electrical)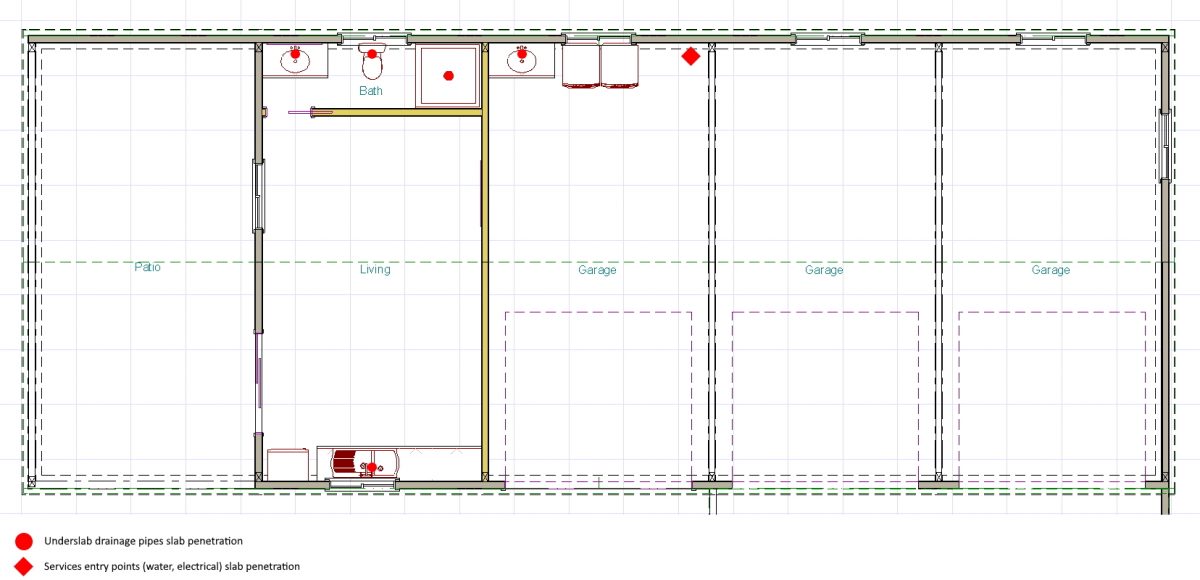 Earthworks
Original plumbing for reference ('dial before you dig')
Existing services that may impact earthworks are minimal.  House stormwater / septic pipes are sufficiently clear of the shed: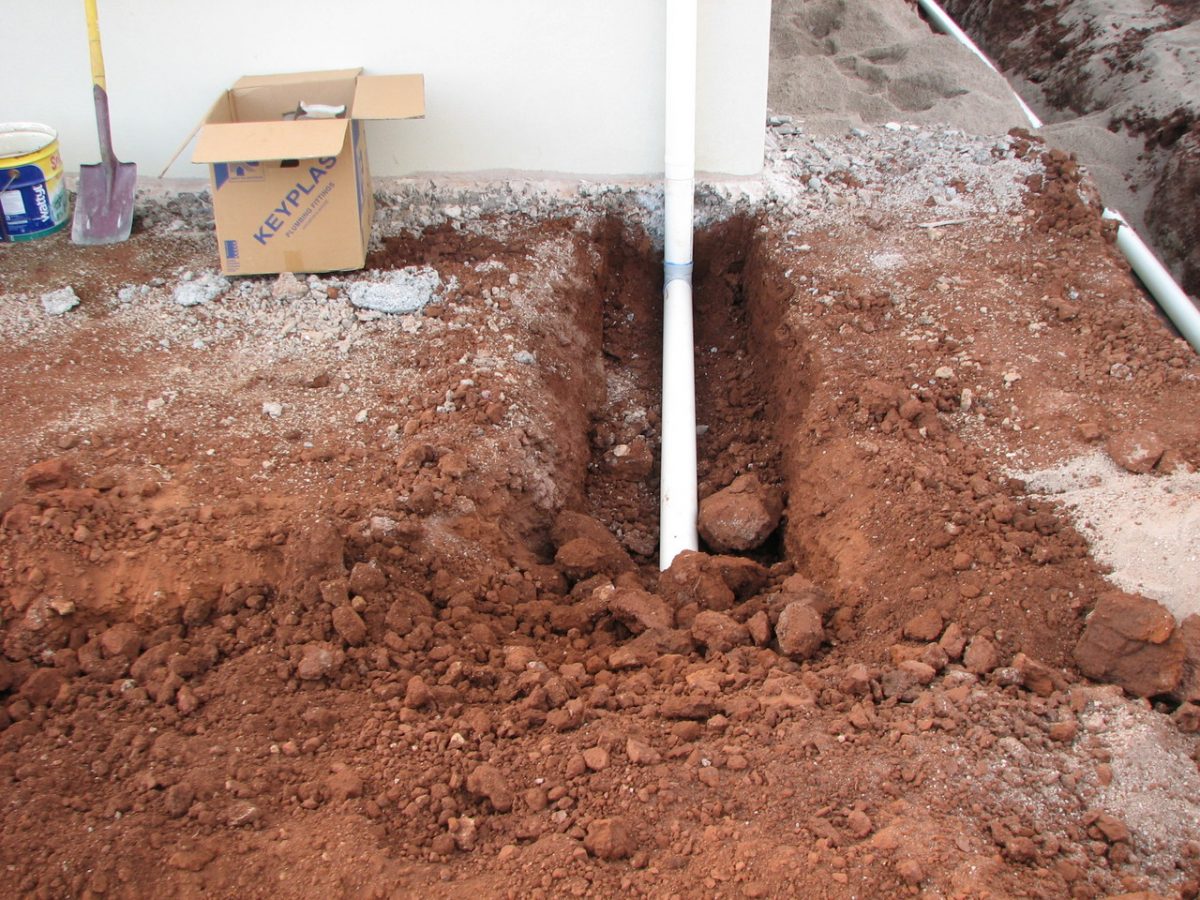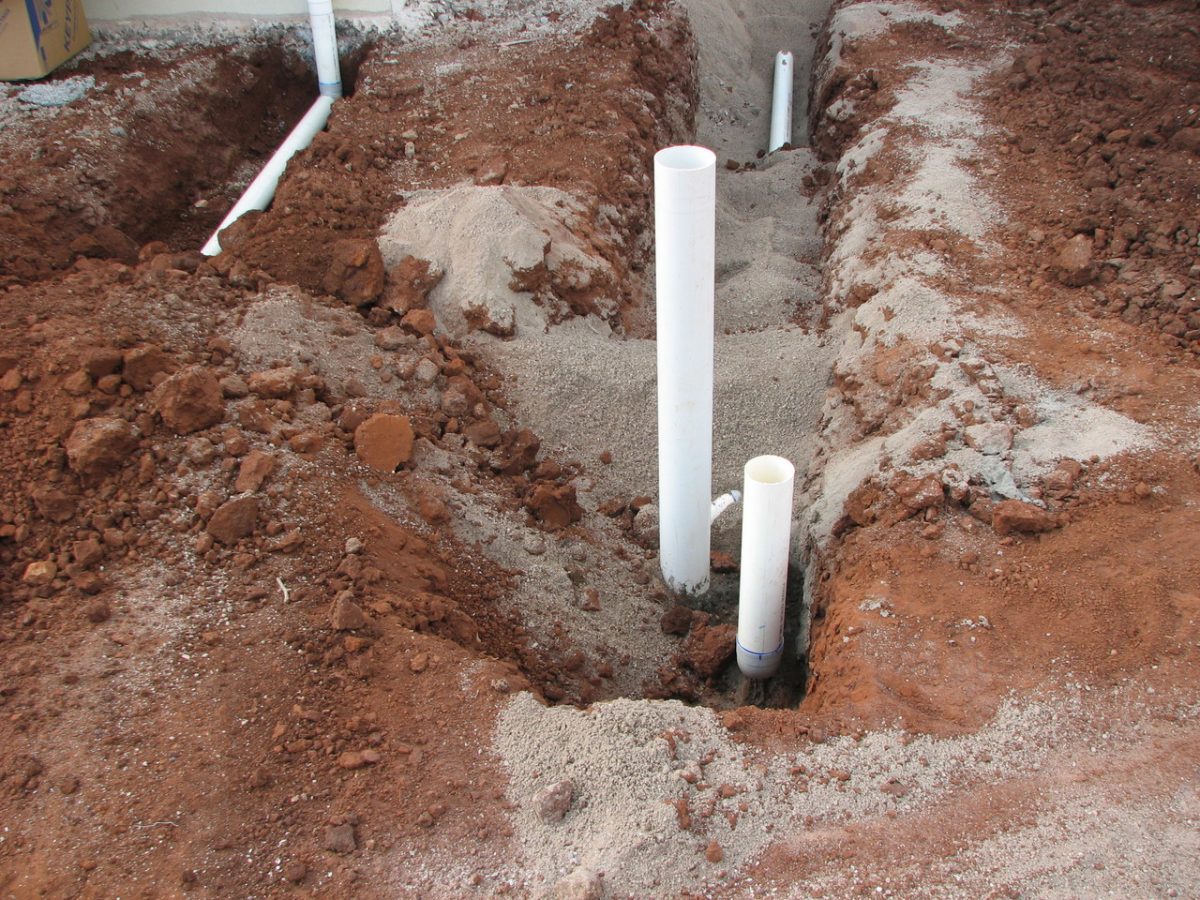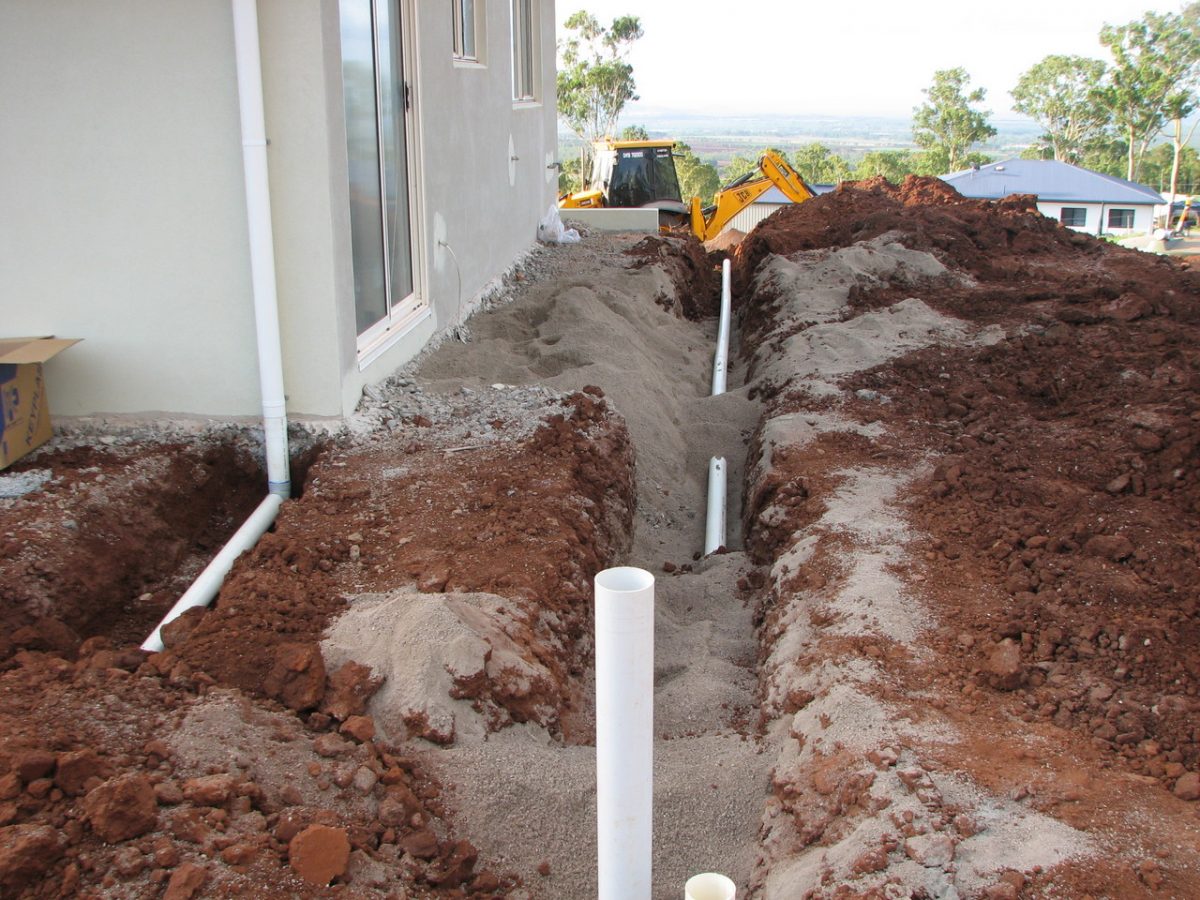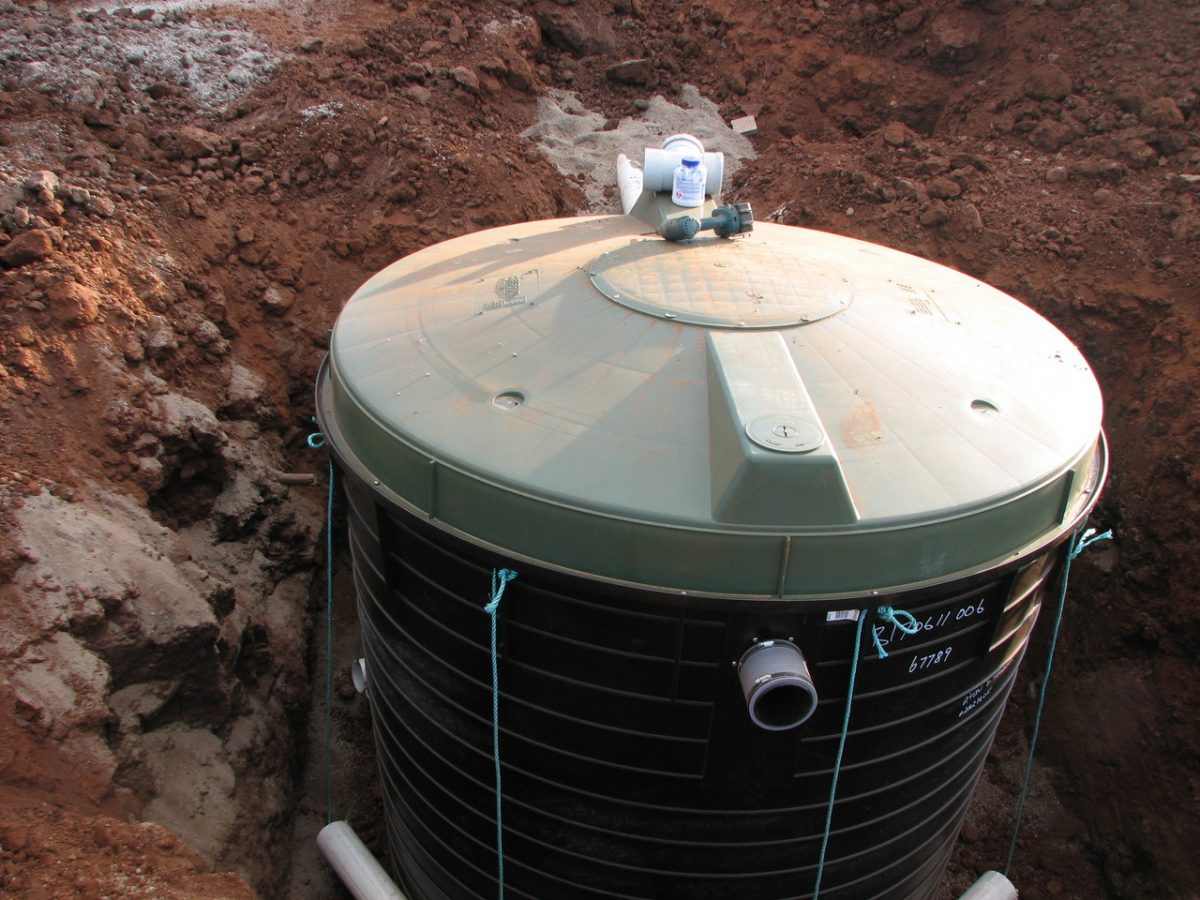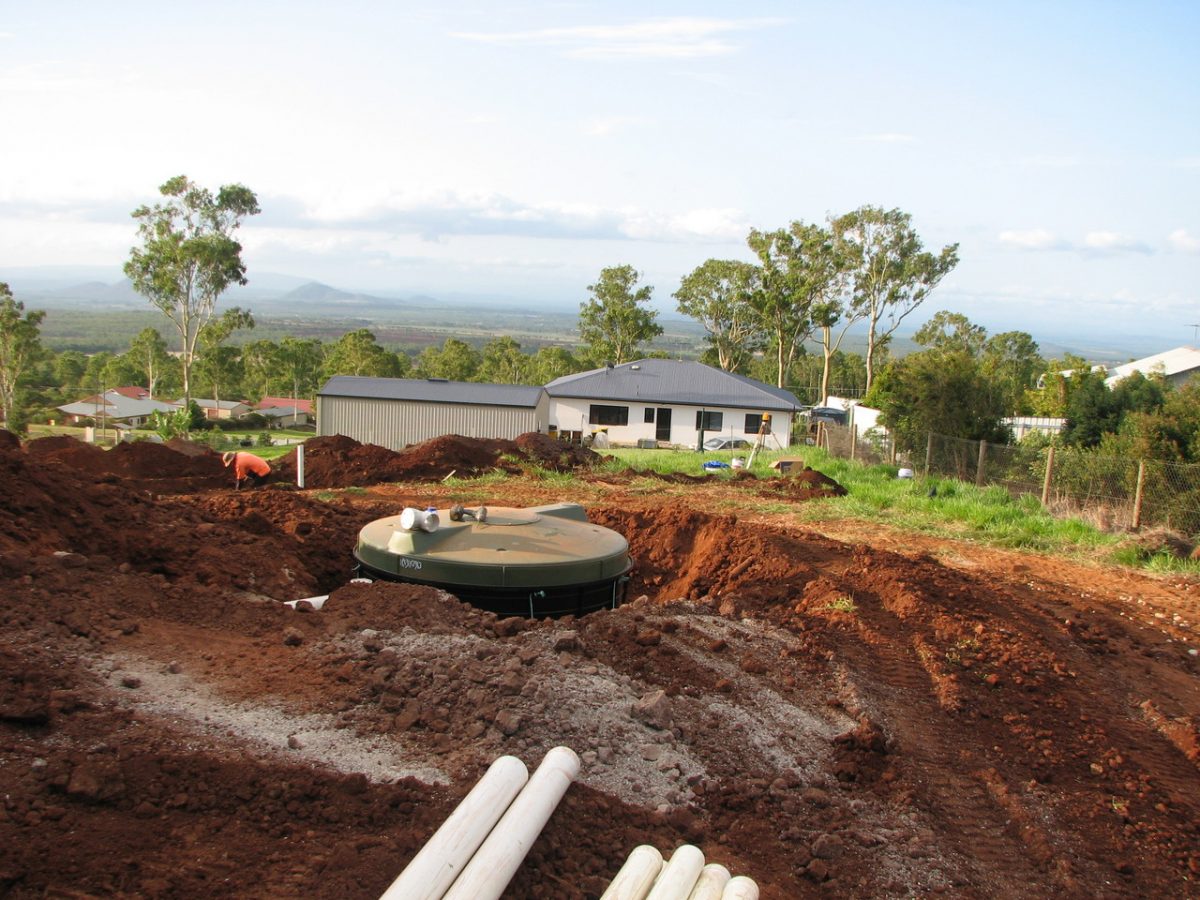 A small 300x300mm drainage pit to remove surface water from driveway was added in recent years.  This can be adjusted as needed or left in place.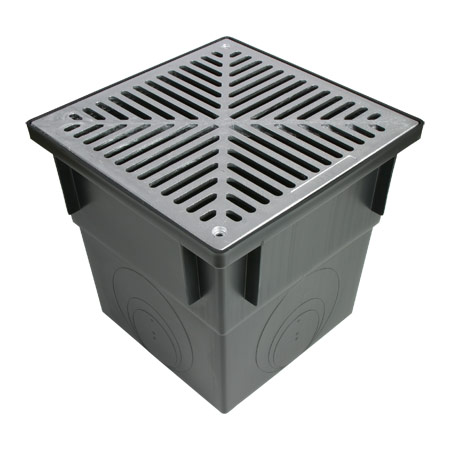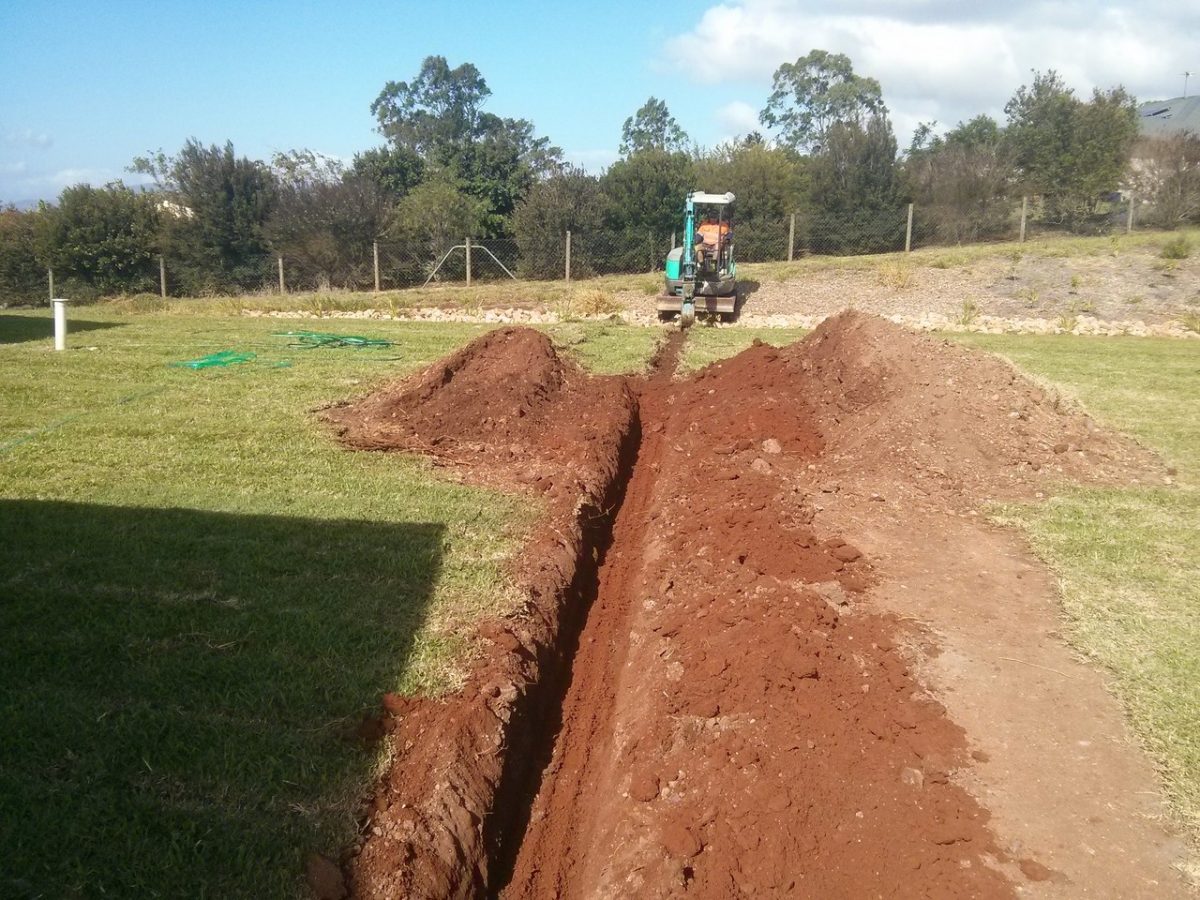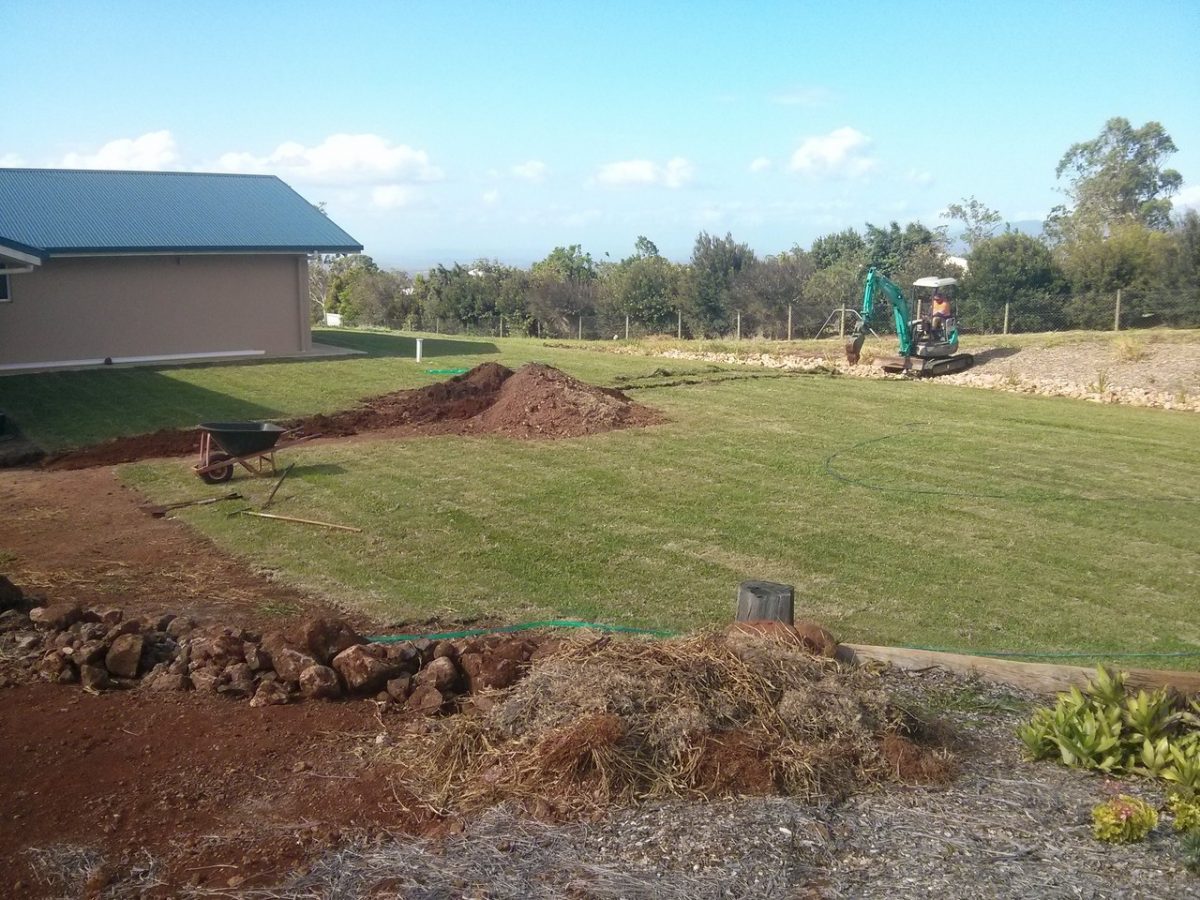 Earthworks is straightforward without obstructions and involves pushing small rockdrain rocks aside and creating a level pad area 100mm above soil level all around, allowing for easy under slab plumbing at lowest point (= east elevation).