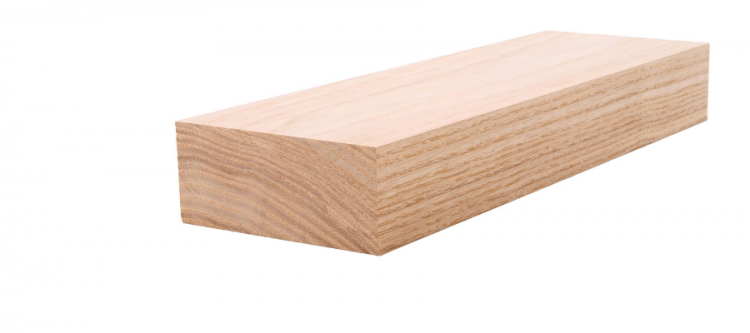 Imperial and metric
Imperial versus metric…both are useful in their own right, but one is more useful than the other, really.
Common imperial sizes in mm:
1 inch = 25.4mm
1/2 inch = 12.5mm
1/4 inch = 6.35mm
1/8 inch = 3.17mm
Metric ER32 collar set (1mm to 10mm).  Which one do I need…
Imperial ER32 collar set consisting of 1/2″, 1/4″ and 1/8″ for common size imperial shanks. How simple and elegant is this:
I love the simplicity of just having three imperial CNC cutting bit shanks to choose from with 1/4″ shanks being the most frequently used.
Fasteners (bolts/nuts)
This table may be used to find the nearest matching bolt / nut sizes in either imperial or metric.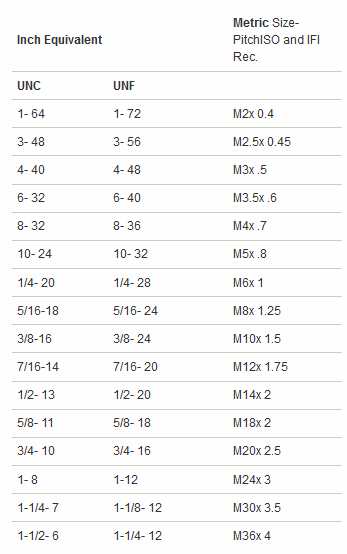 Sheet metal
I struggle a bit when it comes to imperial sizes elsewhere like 3/4″, 5/6″, 7/16″ for spanners and things like "fifty thou" for sheet metal.  Fifty thou of an inch = 0.050 = 50/1000 = 5/100 = 1/20 = 5% of an inch.  So if one inch is 25.4mm, than 5% is about 25.4mm / 20 = 1.27mm.  To make it even more confusing, this is called 18 gauge sheet metal which is a standardized thickness for sheet metal.  Note that sheet metal gauge varies between different types of metal (and even coated versus uncoated sheet metal) as it is more of an indicator of weight ("how much metal do you get for your money") rather than thickness.
https://en.wikipedia.org/wiki/Sheet_metal#Gauge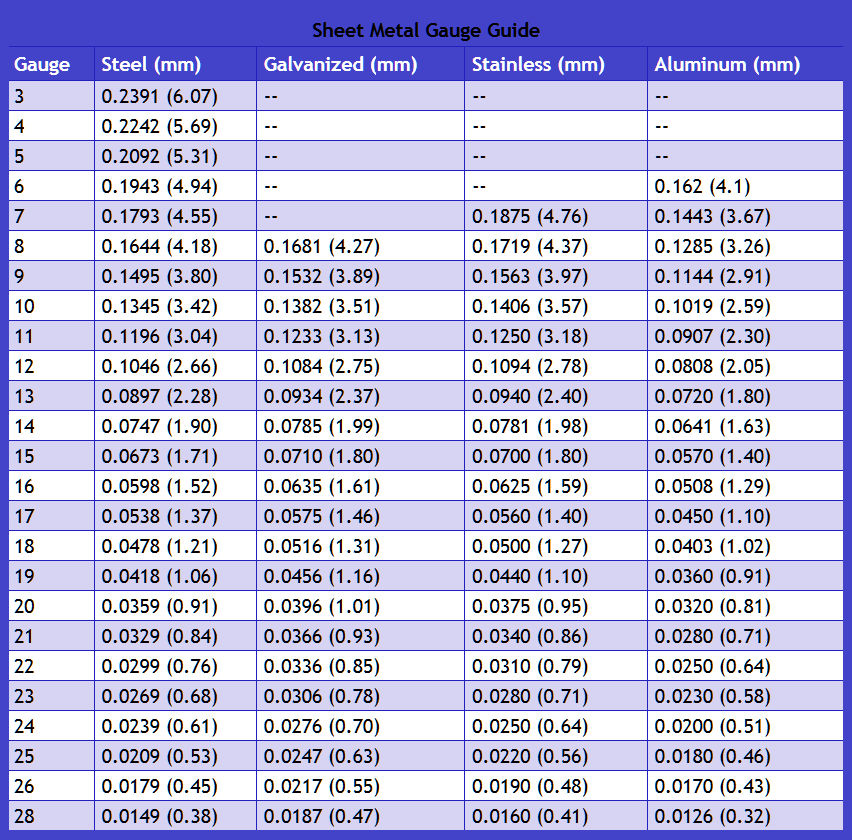 American Wire Gauge (AWG)
I'm not even going to attempt to explain:
https://en.wikipedia.org/wiki/American_wire_gauge#Tables_of_AWG_wire_sizes
Lumber sizes
2x4s are not actually 2 inches by 4 inches. When the board is first rough sawn from the log, it is a true 2×4, but the drying process and planing of the board reduce it to the finished 1.5×3.5 size. Here are the common sizes of lumber, and their actual sizes.
| Nominal | Actual | Actual – Metric |
| --- | --- | --- |
| 1″ x 2″ | 3/4″ x 1-1/2″ | 19 x 38 mm |
| 1″ x 3″ | 3/4″ x 2-1/2″ | 19 x 64 mm |
| 1″ x 4″ | 3/4″ x 3-1/2″ | 19 x 89 mm |
| 1″ x 5″ | 3/4″ x 4-1/2″ | 19 x 114 mm |
| 1″ x 6″ | 3/4″ x 5-1/2″ | 19 x 140 mm |
| 1″ x 7″ | 3/4″ x 6-1/4″ | 19 x 159 mm |
| 1″ x 8″ | 3/4″ x 7-1/4″ | 19 x 184 mm |
| 1″ x 10″ | 3/4″ x 9-1/4″ | 19 x 235 mm |
| 1″ x 12″ | 3/4″ x 11-1/4″ | 19 x 286 mm |
| 1-1/4″ x 4″ | 1″ x 3-1/2″ | 25 x 89 mm |
| 1-1/4″ x 6″ | 1″ x 5-1/2″ | 25 x 140 mm |
| 1-1/4″ x 8″ | 1″ x 7-1/4″ | 25 x 184 mm |
| 1-1/4″ x 10″ | 1″ x 9-1/4″ | 25 x 235 mm |
| 1-1/4″ x 12″ | 1″ x 11-1/4″ | 25 x 286 mm |
| 1-1/2″ x 4″ | 1-1/4″ x 3-1/2″ | 32 x 89 mm |
| 1-1/2″ x 6″ | 1-1/4″ x 5-1/2″ | 32 x 140 mm |
| 1-1/2″ x 8″ | 1-1/4″ x 7-1/4″ | 32 x 184 mm |
| 1-1/2″ x 10″ | 1-1/4″ x 9-1/4″ | 32 x 235 mm |
| 1-1/2″ x 12″ | 1-1/4″ x 11-1/4″ | 32 x 286 mm |
| 2″ x 2″ | 1-1/2″ x 1-1/2″ | 38 x 38 mm |
| 2″ x 4″ | 1-1/2″ x 3-1/2″ | 38 x 89 mm |
| 2″ x 6″ | 1-1/2″ x 5-1/2″ | 38 x 140 mm |
| 2″ x 8″ | 1-1/2″ x 7-1/4″ | 38 x 184 mm |
| 2″ x 10″ | 1-1/2″ x 9-1/4″ | 38 x 235 mm |
| 2″ x 12″ | 1-1/2″ x 11-1/4″ | 38 x 286 mm |
| 3″ x 6″ | 2-1/2″ x 5-1/2″ | 64 x 140 mm |
| 4″ x 4″ | 3-1/2″ x 3-1/2″ | 89 x 89 mm |
| 4″ x 6″ | 3-1/2″ x 5-1/2″ | 89 x 140 mm |
When you visit your local hardware shop:
1×4 = 19mm x 90mm
1×5 = 19mm x 120mm
1×6 = 19mm x 140mm
1×8 = 19mm x 190mm
1×10 = 19mm x 240mm
2×4 = 35mm x 90mm
2×5 = 35mm x 120mm
2×6 = 35mm x 140mm
2×8 = 35mm x 190mm
2×10 = 35mm x 240mm